The Australian Bureau of Statistics (ABS) has just released its Labor Price Index for the September quarter of 2019, which revealed falling wage growth: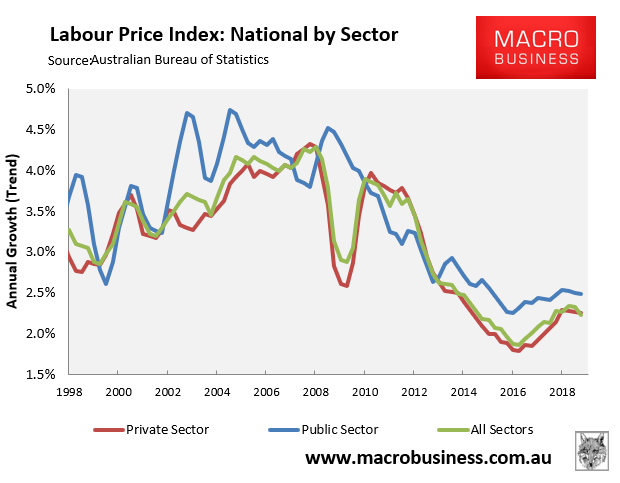 According to the ABS, wages grew by just 0.53% (both s.a. and trend) in the September quarter. Private sector wages grew by 0.53% (both s.a. and trend) over the quarter, whereas public sector wages grew by 0.52% (s.a. ) and 0.59% (trend).
Over the year, total wages grew by just 2.29% (s.a.) and 2.37% (trend), with the private sector experiencing just 2.21% (s.a.) and 2.29% (trend) growth and public sector wages growing by 2.49% (both s.a. and trend).
You can see from the next chart, which plots non-seasonally adjusted wages growth on an annual basis (in order to reduce volatility), that wages growth is soft everywhere, but is strongest in VIC (2.8%) and weakest in WA (1.6%):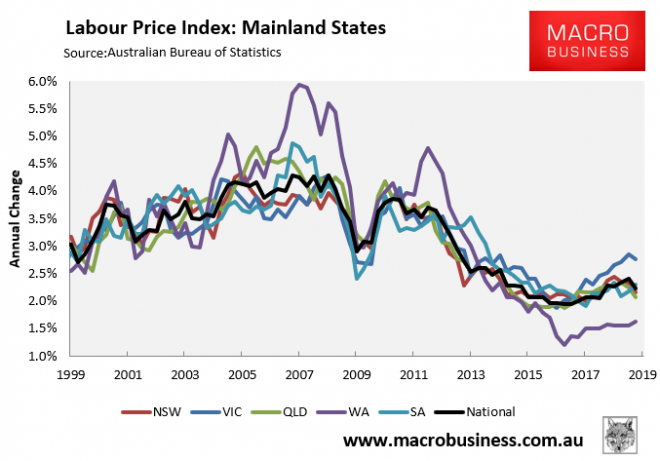 In a similar vein, wages growth is weak across most industries, with the exception of Healthcare (+3.2%):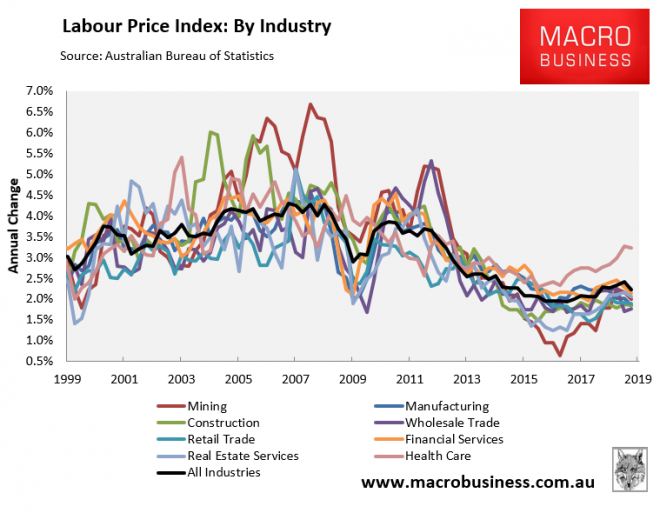 Australian wages growth continues to fall way below the 2019 Federal Budget forecast, which also predicted a wages explosion over coming years: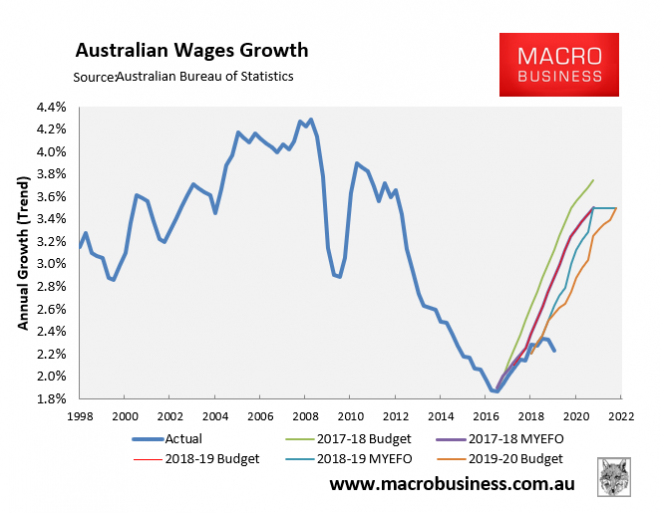 With the key economic growth drivers weakening, mass immigration ongoing, and the labour market softening, wage growth will continue to languish.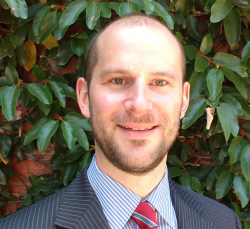 Latest posts by Leith van Onselen
(see all)