See the latest Australian dollar analysis here:
It's gone a bit unnoticed amid trade non-deal scuttlebutt. One the primary drivers of value of the Australian dollar has been falling again and is close to new lows. Aussie bonds yields has a taken a caning in recent weeks as local data deteorates:

The local curve has steepened a little but remains inverted out to the six year, signalling high recession risk: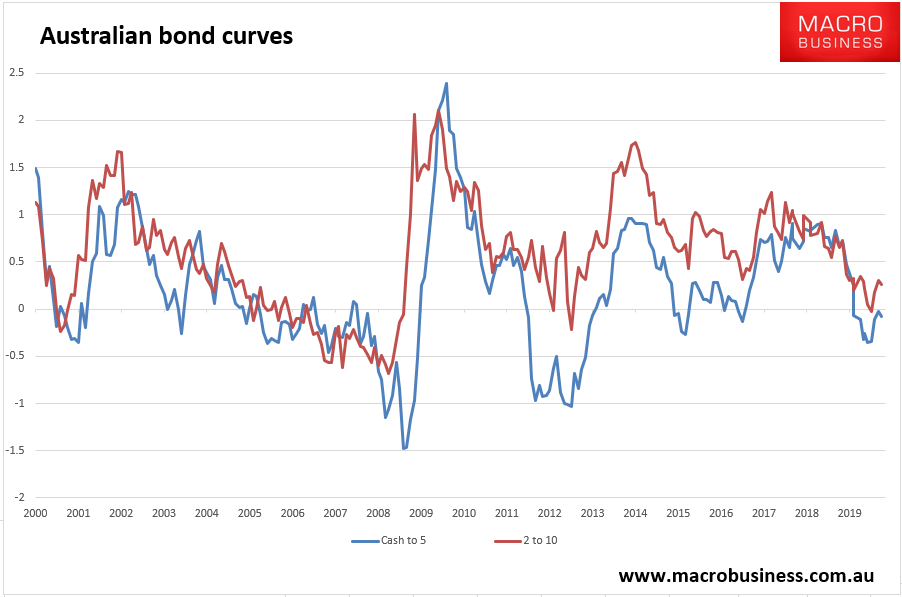 Meanwhile, as the US recession scare has passed we've seen more curve steepening there than here and the negative spreads between the Aussie and US bonds have blown out again: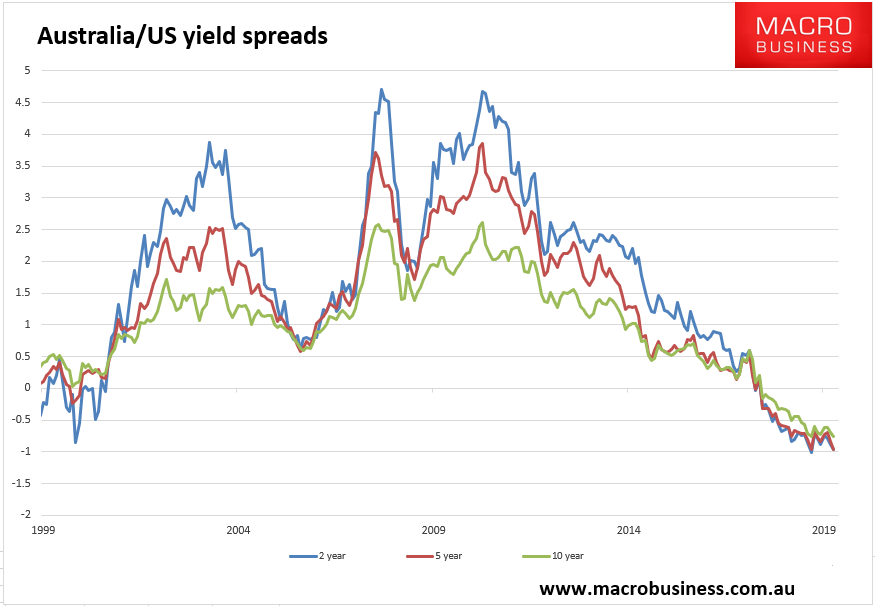 The short end in particular is close to new twenty year wides: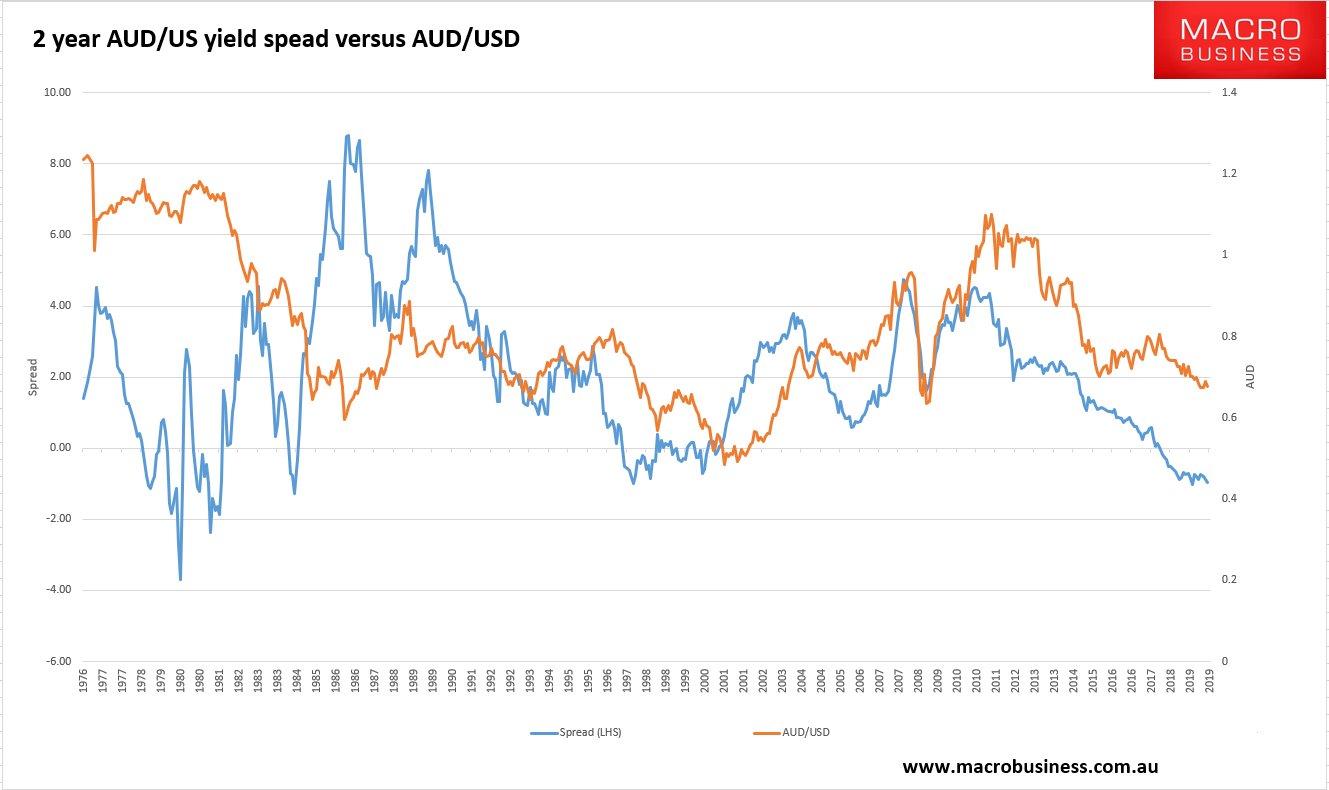 Given the RBA is very likely to cut rates again in February, by 50bps in H1, and launch QE in H2, there is obvious scope for further widening with further Fed cuts less certain over the same time frame.
Throw in an ongoing terms of trade correction as iron ore and coking coal supply adjusts while China slows, which is the other large input into Aussie dollar value, and the case for new lows in the Australian dollar in the near future remains good.
---
David Llewellyn-Smith us Chief Strategist at the MB fund and MB Super which is overweight international shares which will benefit from a falling Australian dollar.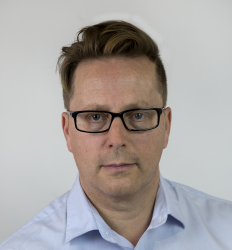 Latest posts by David Llewellyn-Smith
(see all)