See the latest Australian dollar analysis here:
DXY lifted last night as CNY and EUR fell:

The Autralian dollar was universally belted:

Gold firmed:

Oil too:

Metals are sick:

Miners too:

EM stocks fell:

Junk fell:

All bonds boomed:

As stocks rolled:

Westpac has the wrap:
Event Wrap

Reuters reported that a Phase One deal with China may not happen this year, citing unnamed sources close to the negotiations.

The FOMC minutes of the 30 October meeting, where it cut by 25bp to 1.63%, confirmed that most members saw an ensuing on-hold stance as appropriate absent material surprises. Many officials saw downside risks as elevated, and that the rate cut was justified by low inflation, with several worried expectations could slide further.

FOMC member Brainard, speaking to CNBC, said the Fed had taken insurance against the risks of a trade conflict. She's seen some slowing in growth, but no more than expected, with trade uncertainty a major factor, while the consumer remains resilient. Her stance could be described as "wait and watch". That said, she saw the balance of risks tilted to the downside, including trade conflicts and global slowing.

Event Outlook

Euro Area: the ECB minutes of the October meeting are released. Given reported disagreement within the ECB on the recent September stimulus package, the diversity of views among members will be of particular interest. Nov consumer confidence is anticipated to increase to -7.3 from -7.6.

US: Oct existing home sales are expected to rise 2.0%, reversing Sep's decline. Nov Phily Fed index is seen to edge up to 6.0 from 5.6. Fedspeak involves Mester at a financial stability conference and Kashkari in Bloomington.
The trade non-deal is on the rocks. Via Reuters:
Completion of a "phase one" U.S.-China trade deal could slide into next year, trade experts and people close to the White House said, as Beijing presses for more extensive tariff rollbacks, and the Trump administration counters with heightened demands of its own.

U.S. President Donald Trump and Treasury Secretary Steven Mnuchin said in an Oct. 11 news conference here that an initial trade deal could take as long as five weeks to ink.

Just over five weeks later, a deal is still elusive, and negotiations may be getting more complicated, trade experts and people briefed on the talks told Reuters.

Trump and U.S. Trade Representative Robert Lighthizer recognize that rolling back tariffs for a deal that fails to address core intellectual property and technology transfer issues will not be seen as a good deal for the United States, a person briefed on the matter said.
And CNBC:
"I've been able to talk to four people close to the talks who suggest the deal is in trouble because there is not an agreement between the US and China — even at the stage — on which tariffs would go and which tariffs would stay. That there had been a proposal by China that any sort of tit-for-tat would need to be proportional, so anything the US removed China would remove but the US wants to China to remove more tariffs than the US is willing to remove on US goods and therein lies the problem."

Although one of these people close to talks suggests that the tariffs scheduled for December 15 are on track still to be shelved; that there's still enough belief within the White House and the Presidents team that those should be averted at all costs. Of course the hardest part in this process has been selling the President on that argument."
Complicated indeed, not least by Hong Kong which may change the domestic political calculus for a deal for both parties, via Sinocism:
US Senate passes Hong Kong rights bill, sending legislation to House – Reuters

Under the …Senate bill, U.S. Secretary of State Mike Pompeo would have to certify at least once a year that Hong Kong retains enough autonomy to qualify for special U.S. trading consideration that bolsters its status as a world financial center. It also would provide for sanctions against officials responsible for human rights violations in Hong Kong.

China summons U.S. Embassy official to lodge protest against U.S. Senate's passing of HK-related bill – Xinhua

"China hereby warns the United States that any attempt to destroy Hong Kong's prosperity and stability or obstruct China's development is doomed to fail and will only end up hurting itself,"

China's top legislature strongly condemns U.S. Senate approval of bill on Hong Kong – Xinhua

Instead of condemning heinous violent crimes in Hong Kong, the U.S. Senate, at the urging of a handful of anti-China lawmakers, continued to bolster violent criminals in the name of "human rights" and "democracy," fully exposing the U.S. Congress' extreme hypocrisy, stark double standards and its evil intentions to oppose China and create turmoil in Hong Kong, it read.

Foreign Ministry Spokesperson Geng Shuang's Remarks on US Senate Passing Hong Kong Human Rights and Democracy Act

This act neglects facts and truth, applies double standards and blatantly interferes in Hong Kong affairs and China's other internal affairs. It is in serious violation of international law and basic norms governing international relations. China condemns and firmly opposes it…

The US should immediately stop interfering in Hong Kong affairs and China's other internal affairs, or the negative consequences will boomerang on itself. China will have to take strong countermeasures to defend our national sovereignty, security and development interests if the US insists on making the wrong decisions.

Geng Shuang's statement on the Hong Kong Human Rights and Democracy Act – 外交部发言人耿爽就美国国会参议院通过"香港人权与民主法案"发表谈话 — 中华人民共和国外交部

我们正告美方认清形势,悬崖勒马,立即采取措施阻止该案成法,立即停止插手香港事务、干涉中国内政,以免引火烧身、自食苦果。如果美方一意孤行,中方必将采取有力措施予以坚决反制,坚定维护国家主权、安全、发展利益。

Wednesday CCTV Evening News had 11 segments criticizing the US Senate's passage of the Hong Kong Human Rights and Democracy Act

Call it 'Support HK Violence Act' – Global Times

Passing the act is the US attempt to disrupt the People's Republic of China's governance over Hong Kong, weaken the HKSAR government, and compel the police to be afraid of cracking down on radical rioters in accordance with the law.

The US is hoping that Hong Kong falls into disorder for a long time. If we take this US bill seriously and shrink from tackling riots, Hong Kong will suffer from an accelerated collapse of the rule of law and be erased from the modern world.

Hong Kong has long acted as an interface linking China and the West. The US move will undermine that function of the city. But no matter what challenges Hong Kong will have to face, it will be far better than what it faces now.
At what point does it become a problem for El Trumpo to deal with China with Dems crushing him from behind on Hong Kong heading into the election? Likewise for Xi Jinping and popular anger.
The non-deal is already incredibly thin. Hong Kong adds huge risk. The AUD is a key proxy for both and can't get off the canvas until we get clarity on it all.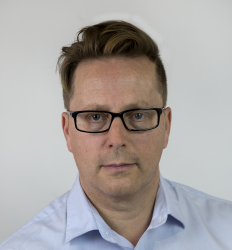 Latest posts by David Llewellyn-Smith
(see all)