See the latest Australian dollar analysis here:
DXY was up and away last night as EUR fell:

This capped a trade deal surge in the Australian dollar verssu the USD but not other DMs:

EMs were also strong:

Gold broke:

Oil was soft:

Metals did better:

Not miners:

EMs stocks are on a tear:

Junk was firm:

It was a bond bath of blood:

As stocks closed at record highs:

Westgpac has the wrap:
Event Wrap

China's Ministry of Commerce Gao stated that US and China had agreed to remove tariffs, phase by phase, as the trade deals are agreed, without stating a timetable. Chinese officials also stated that they would lift tariffs on US poultry imports into China and that they would lower certain capitalisation restrictions on foreign investment in Chinese stocks/firms.

BoE left policy unchanged but surprised markets with a dovish 7-2 vote, as well as a general lowering of their forecasts within their new-look and renamed quarterly Monetary Policy report.
Downside risks both domestically and globally, together with a small widening of an output gap, were cited as reasons for the votes of Saunders and Haskel who called for an immediate 25bp cut.

German Sep industrial production appeared weak (-0.6%m/m, vs est. -0.4%m/m) but revisions to prior readings caused the annual level to beat estimates at -4.3%y/y (vs est. -4.4%y/y).

Event Outlook

Australia: the RBA Statement on Monetary Policy is released. The Governor's Decision Statement suggested minimal changes to their forecasts: growth at 2¼ per cent in 2019 and then to "gradually pick up", unemployment to hold around 5¼ per cent "for some time", and headline and core inflation to be "close to 2 per cent in 2020 and 2021". Sep housing finance is expected to show the number of owner occupier approvals up 1.1% (Westpac fcs 1.0%).

China: Oct trade balance is expected to edge up to 41.0bn USD from 39.7bn USD in Sep.

US: Nov University of Michigan Consumer Sentiment is anticipated to print at 96.0 with sentiment looking to have stabilised at an above average level. Fedspeak involves Bostic in NY (11:10am AEDT), and Daly and Brainard speak at an event on climate change.
Bloomie has more on the good news:
China and the U.S. have agreed to roll back tariffs on each other's goods in phases as they work toward a deal between the two sides, a Ministry of Commerce spokesman said.

"In the past two weeks, top negotiators had serious, constructive discussions and agreed to remove the additional tariffs in phases as progress is made on the agreement," spokesman Gao Feng said Thursday.

A U.S. official, who spoke on condition of anonymity, confirmed Thursday that an agreement to roll back tariffs would be part of phase-one deal. The negotiations are ongoing and a time or place for any signing of a pact is yet to be determined.

Kellyanne Conway, senior White House adviser, said Thursday that President Donald Trump is "anxious" to sign the deal.
What is that? Is that art of the squeal? Reuters confirms as much:
An agreement between the United States and China to roll back existing tariffs as part of a 'phase one' trade deal faces fierce internal opposition at the White House and from outside advisers, multiple sources familiar with the talks said.

The idea of a tariff rollback was not part of the original October "handshake" deal between Chinese Vice Premier Liu He and U.S. President Donald Trump, these sources said.
How far is former "strong man" Trump prepared to go for higher stocks? Sinocism reckons not terribly far:
Gao Feng, spokesman for the PRC Ministry of Commerce, seemed to confirm that the US has agreed to proportionally remove existing tariffs as part of a phase one trade deal, as we discussed in the newsletter earlier this week.

We may also see presidential Twitter praise for the PRC's public trial and sentencing of several fentanyl traffickers. Cracking down on fentanyl has been a core US demand, and this move by the Chinese government will be seen as a sign of good faith towards satisfying something President Trump has wanted very badly.

So overall the optimism for a phase one trade deal does not look unreasonable, but talk of that deal somehow putting a floor under the declining trajectory of the US-China relationship does.
But none of that matters for now. This is now a runaway train of non-deal good news clearly based upon El Trumpo's desire to be re-elected.
It was unusual for the US dollar to rise on trade war good news so that's capped the Aussie advance. I still can't see it getting far given the strong DXY, limited trade deal gains, a weak Europe and fading China but whiel the risk party continues it will obviously have a bid.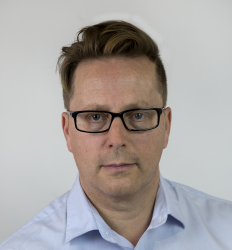 Latest posts by David Llewellyn-Smith
(see all)