See the latest Australian dollar analysis here:
DXY took off last night as EUR sank and CNY rose:

The Australian dollar fell against the US but rose elsewhere as fear unwound:

It was flat versus EMs:

Gold was hit:

Oil jumped as OPEC threatened cuts:

Metals were mostly weak:

Miners lifted on the Chinese repo rate cut:

EM stocks flew desipte DXY:

But junk sent the warning that it can't continue:

As all bonds got belted:

Which sat on stocks:

Westpac thas the wrap:
Event Wrap

US non-manufacturing ISM beat estimates, posting a rise to 54.7 (est. 53.5, prior 52.6), in contrast to the fall in the Markit final services PMI (50.6 from flash 51.0). Most of the non-manufacturing ISM components showed sound gains, notably strong new orders (55.6 from 53.7) and employment (53.7 from 50.4), though trade (new export orders 50.0 and imports 48.5) components were soft. Sep trade deficit of –USD52.5bn was much as expected (est. –USD52.4, prior –USD55.0).

UK service sector PMI edged firmer to 50.0 (est. 49.7, prior 49.5) but Markit's write up focused upon Brexit uncertainty, low investment and weakening employment at a pace not seen since 2011.

Eurozone Sep PPI was in line with expectations (+0.2%m/m, -1.2%y/y).

Although OPEC forecast declining demand and rising US shale oil productions, officials suggested that there would be stringent extensions of production cuts from both OPEC+ and core OPEC.
The GDT dairy auction saw prices rise 3.7% overall, with WMP +3.6%. SMP +6.7%, and butter ++0.2%. The gains were close to yesterday's futures market's predictions. WMP has risen a total of 10% since July.

Event Outlook

NZ: Q3 labour data today has a consensus expectation of a 4.1% unemployment rate and a wage gain of 0.6% qoq. This data will be an important input into the RBNZ's OCR decision next week.

Europe: Sep retail sales are expected to edge up to an annual pace of 2.4%yr from 2.1%yr in Aug.

US: Fedspeak involves Kashkari in Q&A (10 am AEDT), Evans at the Council of Foreign Relations in NYC and Williams in Q&A at a WSJ event.
US data was solid. Its housing market is turning upwards:
CoreLogic® … today released the CoreLogic Home Price Index (HPI™) and HPI Forecast™ for September 2019, which shows home prices rose both year over year and month over month. Home prices increased nationally by 3.5% from September 2018. On a month-over-month basis, prices increased by 0.4% in September 2019.

Home prices continue to increase on an annual basis with the CoreLogic HPI Forecast indicating annual price growth will increase 5.6% by September 2020. On a month-over-month basis, the forecast calls for home prices to increase by 0.3% from September 2019 to October 2019. The CoreLogic HPI Forecast is a projection of home prices calculated using the CoreLogic HPI and other economic variables. Values are derived from state-level forecasts by weighting indices according to the number of owner-occupied households for each state.
The services ISM too:
"The NMI® registered 54.7 percent, which is 2.1 percentage points above the September reading of 52.6 percent. This represents continued growth in the non-manufacturing sector, at a faster rate. The Non-Manufacturing Business Activity Index increased to 57 percent, 1.8 percentage points higher than the September reading of 55.2 percent, reflecting growth for the 123rd consecutive month. The New Orders Index registered 55.6 percent; 1.9 percentage points higher than the reading of 53.7 percent in September. The Employment Index increased 3.3 percentage points in October to 53.7 percent from the September reading of 50.4 percent.
JOLTS have eased but remain solid:
The number of job openings edged down to 7.0 million (-277,000) on the last business day of September, the U.S. Bureau of Labor Statistics reported today. Over the month, hires and separations were little changed at 5.9 million and 5.8 million, respectively. Within separations, the quits rate and the layoffs and discharges rate were little changed at 2.3 percent and 1.3 percent, respectively.

The number of quits was little changed in September at 3.5 million as was the rate at 2.3 percent. The quits level was little changed for total private and for government.
The problem is, the rebound in domestic US activity is all based on a very low 30 year bond yield. Any kind of back-up from here will snuff out housing and everything that follows. So the reflexive move to sell bonds as reflation hopes rise of an easign trade war has a much lower natural ceiling that it would normally.
As well, the trade deals will need to be made real to unleash the traditional US import boom that lifts global activity so that China and Europe can recover. Otherwise, US growth leadership lifts DXY and the capital flows inwards, not outwards, snuffing out the global recovery.
In short, to give the cycle another leg, global growth must be sufficient to boost US profits enough to offset any rise in bond yields.
This rally is still more hope than anything, unless El Trumpo is prepared to give up his trade war.
Ditto the Autralian dollar rally.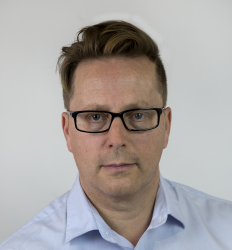 Latest posts by David Llewellyn-Smith
(see all)