See the latest Australian dollar analysis here:
DXY was strong again as EUR and CNY sank:

The Australian dollar fell again against DMs:

EMs were mostly weaker still:

Gold bounced:

And oil:

Metals are signalling bad:

As are miners:

EM stocks rolled:

Junk held on:

All bonds were strongly bid:

Stocks edged down:

The day-to-day data was OK with US inflation still contained at the core:
According to the Federal Reserve Bank of Cleveland, the median Consumer Price Index rose 0.2% (2.3% annualized rate) in October. The 16% trimmed-mean Consumer Price Index rose 0.3% (3.6% annualized rate) during the month. The median CPI and 16% trimmed-mean CPI are measures of core inflation calculated by the Federal Reserve Bank of Cleveland based on data released in the Bureau of Labor Statistics' (BLS) monthly CPI report.

Earlier today, the BLS reported that the seasonally adjusted CPI for all urban consumers rose 0.4% (4.4% annualized rate) in October. The CPI less food and energy rose 0.2% (1.9% annualized rate) on a seasonally adjusted basis.
That's still fine for the Fed. But it is done cutting for now, said the chairman in Congress:
The U.S. economy is now in the 11th year of this expansion, and the baseline outlook remains favorable. Gross domestic product increased at an annual pace of 1.9 percent in the third quarter of this year after rising at around a 2.5 percent rate last year and in the first half of this year. The moderate third-quarter reading is partly due to the transitory effect of the United Auto Workers strike at General Motors. But it also reflects weakness in business investment, which is being restrained by sluggish growth abroad and trade developments. These factors have also weighed on exports and manufacturing this year. In contrast, household consumption has continued to rise solidly, supported by a healthy job market, rising incomes, and favorable levels of consumer confidence. And reflecting the decline in mortgage rates since late 2018, residential investment turned up in the third quarter following an extended period of weakness.

…Inflation continues to run below the Federal Open Market Committee's (FOMC) symmetric 2 percent objective. The total price index for personal consumption expenditures (PCE) increased 1.3 percent over the 12 months ending in September, held down by declines in energy prices. Core PCE inflation, which excludes food and energy prices and tends to be a better indicator of future inflation, was 1.7 percent over the same period.

Looking ahead, my colleagues and I see a sustained expansion of economic activity, a strong labor market, and inflation near our symmetric 2 percent objective as most likely. This favorable baseline partly reflects the policy adjustments that we have made to provide support for the economy. However, noteworthy risks to this outlook remain. In particular, sluggish growth abroad and trade developments have weighed on the economy and pose ongoing risks. Moreover, inflation pressures remain muted, and indicators of longer-term inflation expectations are at the lower end of their historical ranges. Persistent below-target inflation could lead to an unwelcome downward slide in longer-term inflation expectations. We will continue to monitor these developments and assess their implications for U.S. economic activity and inflation.
All good then. Except the problems of the night were elsewhere and poltical not economic, via BBC:
Hong Kong has announced that all schools including kindergartens will be closed on Thursday as the territory faces another day of escalating unrest.

The Education Bureau announced the unprecedented step on Wednesday, citing safety reasons.

Officials said schools would remain open for children needing supervision.

The Chinese University of Hong Kong also said it would cancel classes for the rest of term after a violent standoff between police and protesters.
If you're going to sell martial law, you begin with protecting the children. And Bloomie:
Hong Kong officials and Chinese state media warned of consequences if violence continued, as a third day of protests disrupted traffic across the city and the government announced for the first time that it would close public schools.

The city remained confident in its ability to contain the chaos, Chief Secretary Matthew Cheung — Hong Kong's No. 2 official — told reporters. Demonstrators returned to the Chinese University of Hong Kong and further rallies took place in the financial hub into the evening.
It appears the HK end game is at hand.
Adding to the mix, and making it geopolitcally combustible, the WSJ reported that the trade deal was struggling:
Trade talks between the U.S. and China have hit a snag over farm purchases, according to people familiar with the matter, creating another obstacle as Beijing and Washington try to lock down the limited trade deal President Trump outlined last month.

Mr. Trump has said China has agreed to buy up to $50 billion in U.S. soybeans, pork and other agricultural products annually. But China is leery of putting a numerical commitment in the text of a potential agreement, according to the people.
Markets are anything but squeamish and will happily cheer on the collapse of democracy if there is a short term buck in it. But there is obvious scope for all sorts of things to go wrong here. The most obvious is what does HK martial law do to US domestic political calculus vis-a-vis China?
I can't see the Australian dollar doing anything but fall as China spins so many wobbling plates at once.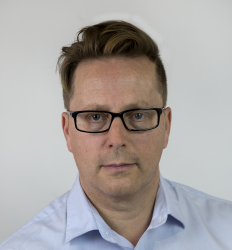 Latest posts by David Llewellyn-Smith
(see all)