See the latest Australian dollar analysis here:
DXY rebounded firmly last night as EUR sank. CNY is still rising:

The Australian dollar fell sharply versus DMs:

And EMs:

Gold eased:

Oil bounced on reflation hopes:

Metals were mixed:

Miners strong:

EM stocks are ripping:

But junk is subdued:

Bonds forgot the Powell pledge and got flogged:

But stocks don't care about anything but the coming boom:

Westpac has the wrap:
Event Wrap

Eurozone final manufacturing PMI edged slightly higher to a still weak 45.9 (flash 45.7, prior 45.7) as both German and French final readings ticked up by +0.3 and +0.2, respectively. The overall profile remains that of the steepest decline in seven years, although there are signs that the deterioration in new orders is finding a floor.

US Sep factory orders fell -0.5%m/m (vs est. -0.4%m/m) and -0.1%m/m ex-transport (prior was revised from flat to -0.2%m/m). The final reading on durable goods orders was also lower with the headline at -1.2%m/m (vs initial -1.1%).

During the NY afternoon, an "exclusive" MNI report on US-China trade becoming more difficult in Phase 2 cited an advisor from Remnin University.

Event Outlook

Australia: the RBA policy decision is universally expected to be on hold. The focus will be guidance in the Governor's Decision Statement on any adjustments to the Bank's forecasts which will be released on Friday in the Statement on Monetary Policy.

US: Oct ISM non-manufacturing is expected to rebound to 53.4 from 52.6. Fedspeak involves Daly in New York (9 am AEDT), Barkin in Baltimore and Kaplan in Dallas.
Despite the bullishness, we saw last night the germ of the end of the rally. Europe must recover strongly or DXY will rise again and choke off any global reflation narrative. There must be a real trade deal or any US recovery will not filter into EM exports the that it used to.
As well, if yields start to rise then US housing will slow fast and the whole box and dice will come apart. Westpac is already saying buy bonds:
Following last week's CPI, Australian bonds have underperformed their US counterparts, removed any chance of an RBA rate cut in November and flattened out expectations for the terminal rate, with less than one further 25bp factored-in. While we continue to forecast a final cut at the February Board meeting, there is unlikely to be a significant shift in the RBA's forecasts for growth and inflation when it publishes its November SoMP on Friday. That suggests that, as we move closer to calendar year end, there is little scope for a major shift in market pricing. Combined with our view on USTs, a tactical range trade is therefore the most likely market outcome. Continue to buy dips to 99.10-15 in the 3yr and 98.81 in 10yr futures.
Neither do I expect bond yields to get far which will remain and AUD headwind.
But the main game remains the trade war non-deal. RaboBank remains suspicious:
Meanwhile, on the other source of market optimism, the US-China trade deal, phasers seem to be set for 'stun' but have actually been set for 'bum'. That is because while President Trump is tweeting about whether to sign his "phase one" deal in Iowa or Hawaii (Think: where are the swing voters? Not Honolulu), all signs point to what we concluded a long time ago (when young people still knew what phasers were in popular culture): this is a bum deal. Why do we say that? Without referencing our own work again, consider:

US House Speaker Nancy Pelosi has just said Democrats are ready to get tougher on China than Trump by aligning with the EU against it. Of course, the Democrats are bending over backwards not to mention China pre-election in exactly the same way as Greta Thunberg, and the EU has generally been in 'surrender-monkey' mode – but this does suggest Trump might actually be the trade dove at this point in time.
The head of the US Chamber of Commerce in China is quoted as saying of the phase one deal: "Of course, it's helpful for the farmers and I'm glad to see farmers benefit, but that's not really what we're looking for….it's not addressing the systemic trade issues that the business community would be concerned about on a long-term basis…For every government policy in China, there's a contradictory policy. The government says, 'OK, we'd better do a bit more to help the foreigners', but does that change industrial policies? Does it change that the state sector is dominant? No. As long as they have plans that Chinese enterprises should have more and more market share in China, in their sector and globally, we know that they will welcome us, but only with conditions." Indeed, phase one on US-China trade seems an empty box in most respects, and we don't expect there is a phase two to follow.
China's Shanghai Import Expo is about to get rolling to almost as much fanfare as last year's inaugural event…where actors were allegedly hired to pretend to be buyers. Question: What was Chinese import growth y/y in USD in September 2019? Answer: minus 8.5%. Australia is sending a government representative to accentuate the positive (and in local terms it is a rare positive), but the idea that China is about to be a major new source of global import demand seems science fiction.
US Commerce Secretary Ross is suggesting sales to Huawei will begin again soon. Yet that overlooks: (1) China is plowing tens of USD billions into its pre-fab industry to make sure US chips aren't needed in the near future, and there will be no going back on that; and (2) the US is leaning on Taiwan's top chip maker TSMC to stop selling to mainland China, including Huawei. Is that because the US wants to sell the chips instead, or because it doesn't want anyone selling that tech to Beijing?

So do please look past market technobabble as dire and internally inconsistent as the dialogue in Star Trek Discovery, and political snake-oil, and recall that phasers are being deliberately set to 'stun' and/or 'bum'. Honestly, it's only Monday and already one wants to say 'Beam me up, Scotty' (despite Kirk never actually saying it) or just "KHAAAAAAAAAN!"
It doesn't matter for the rally so long as there is hope and the Fed keeps the long bond in check to support housing. But the former will be tested as we enter "phase 2" negotiations which have an ice block's chance in hell of success.
I remain skeptical that the Australian dollar can run very far at this juncture.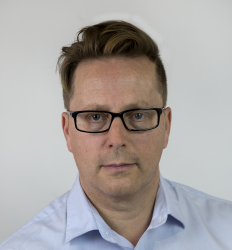 Latest posts by David Llewellyn-Smith
(see all)