It is my curse to have to cover this debate:
On the need to diversify Australia's international economic engagement, Rudd said: "We have become too China-dependent. We need to diversify further to Japan, India, Indonesia, Europe and Africa – the next continent with a rising middle class with more than a billion consumers. We must equally diversify our economy itself."

Rudd argued strongly for Australia to continue to consolidate its alliance with the United States.

But "Australia must also look to mid-century when we may increasingly have to stand to our own two feet, with or without the support of a major external ally.

"Trumpist isolationism may only be short term. But how these sentiments in the American body politic translate into broader American politics with future Republican and Democrat administrations remains unclear."

Rudd once again strongly urged a "big Australia" – "a big and sustainable Australia of the type I advocated while I was in office.

"That means comprehensive action on climate change and broader environmental sustainability," he said.

"Only a country with a population of 50 million later this century would begin to have the capacity to fund the military, security and intelligence assets necessary to defend our territorial integrity and political sovereignty long term. This is not politically correct. But it's yet another uncomfortable truth."
It's abundently clear that we do not have the institutional capacity to double the population while making it more sustainable.
As for populate or perish, does Kow towing Kev think we are going to be engaged in a land war with China or anybody else for that matter? To wit:
it really wouldn't matter how big our population is versus those to our north. It will never be big enough if headcount is your measure of power;
a better way to look at it is how rich can we be to maintain a technological advantage that offsets our numbers disadvantage. In those terms population growth is a way to get bigger but not richer;
moreover, if you are really worried about land war security then just build the "bomb".
Aside from anything else, given the leading edge of Australia's number one security risk is obvious in advancing Chinese sharp power, how is expanding by 1000% the footprint of the ethnic Chinese diaspora at the heart of the battle going to help? From Domain:
Australia's spy chief, Nick Warner, has warned the threat of foreign interference and espionage against the nation is at "unprecedentedly high levels".

After days of concern over claims the Chinese government tried to install an agent in federal Parliament, Mr Warner said nations needed to combat threats of foreign interference and espionage to protect their security and sovereignty.

…Mr Warner told a budget estimates hearing on Tuesday he supported former ASIO boss Duncan Lewis's comments while in office that the threat of foreign interference and espionage was at "unprecedentedly high levels and we need to take these issues very seriously".

"If there is foreign interference into any country's domestic affairs … or if there is espionage against your polity, against your parliament, against your bureaucracy, against your defence industries, those are very serious matters depending on the extent," Mr Warner said.

"And so by definition, it goes to security and potentially, I guess, to sovereignty as well."
Kow towing Kev's populate and perish regime will certainly rid us of any security risks, by eliminating the democracy.
Finally, Kow towing Kev bald-faced lied:
Former Prime Minister Malcolm Turnbull has taken a shot at Kevin Rudd, who on Tuesday accused him of being "uncritical" of China's rising influence during the first two years of his leadership.

Speaking on Sky News on Wednesday, Mr Turnbull lashed the claim as "factually wrong", saying he found it disturbing that Mr Rudd had not shown much solidarity with the country he had once led when the government had stood up to pressure from Beijing on "many occasions".

Mr Turnbull also defended his track record on foreign interference, declaring he was always "very clear eyed and objective" when it came to China during his leadership.

Former Prime Minister Malcolm Turnbull speaks with Sky News host Kieran Gilbert in an exclusive interview. Image: News Corp Australia

"I don't know why Kevin is so bitter and hypercritical in this way, but my track record in working with, working in China, and writing and speaking about it has been very objective very clear eyed and very consistent."
It was only weeks ago that Kow towing Kev was still denying that there is an issue with Chinese infiltration at all, while the one thing that Turnbull did get right was his response to it.
What a curse that Australia has to carry around all of these dead wood former PMs.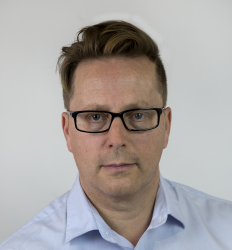 Latest posts by David Llewellyn-Smith
(see all)