The latest scheduled review of Australia's anti-money laundering (AML) laws by the global Financial Action Taskforce (FATF) has been cancelled, with Australia given free rein to continue laundering money through property. Via Michael West:
Most of the major international money laundering schemes that have been uncovered rely on lawyers, accountants or real estate agents.

After 13 years of empty bipartisan promises about "Tranche 2" AML/CTF laws, the deeper question needs to be asked: does Australia really have the political fortitude to dam those rivers of illicit money? Or is our economic model too precarious, and our democracy too feeble, to risk taking some juice out of the politically sacred property market?..

The policy failure on "Tranche 2" of the AML/CTF regime over the past 13 years indicates Australia is willing to subjugate all other interests to the inflation of its property market. It will do this even if it means forcing homebuyers to bid at auction against international criminals, drug dealers buying with powder-coated cash or terrorism financiers…

This was all due to come to a dramatic head this month, with international assessors from the Financial Action Task Force (FATF) coming to Australia to conduct a scathing review of the country's sclerotic AML/CTF reform program. This was being viewed in the financial crime compliance sector as the moment of reckoning for Australia…

But Australia is indeed the Lucky Country. Thomson Reuters has revealed today that the FATF has cancelled its mutual evaluation follow-up program indefinitely while a "strategic review" takes place. In a stroke of extremely good fortune, the review of Australia's Tranche 2 failures has been put on ice…
So, after 13 years of policy makers sidestepping international obligations to include real estate gatekeepers under the AML regulatory net, Australia is free once more to launder billions of dollars of dirty foreign money through our homes.
What a corrupt little nation we have become, with that corruption seemingly spilling over to the global regulator, FATF.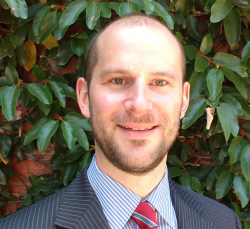 Latest posts by Unconventional Economist
(see all)