A new study by Vietnam-based consultancy Cturtle found that the return on investment for international students studying at Australian and other Western universities is far less than if they had studied at an Asian offshore campus:
It found that seven to 11 years after graduation, offshore campus­ graduates were earning $US4721 compared with $US3632 for returning graduates…

Shane Dillon, Cturtle chief executive and founder, told The Australian the difference in grad­uate outcomes was significant and was probably best explained by professional and personal networks that could be nurtured by those who stayed in their home country or studied nearby, such as in Singapore…

"Asia is very much a relationship-driven society. Most people get jobs through people they know. When those who go overseas return, they find they don't know anyone. Their relationships atrophy and they struggle to get a foot in the jobs market," Mr Dillon­ said.

The study included 16,830 response­s of graduates from eight Asian countries. It covered both undergraduate and postgraduate students and looked at six main destinations: Australia, Canada, New Zealand, Britain, the US and Europe.

Overall, US and Canadian graduates had the most positive experience, while Australia was ranked second-lowest to Britain in terms of satisfaction with return­ on investment…
This supports MB's long held view that Australia's international student industry is really a migration play. That is, our tertiary institutions have become middle-men to Australia's immigration system, effectively 'clipping the ticket' on those seeking to use education visas as a backdoor pathway for working rights and permanent residency.
Put another way, many international students do not come to Australia for the quality of education offered, but rather because of our generous post-study work rights, as well as our relatively easy pathway to permanent residency. By outlaying thousands to study in Australia, they dramatically increase their chances of gaining long-term migration outcomes.
The fact of the matter is that if these migration carrots were removed, and international students were required to return home at the conclusion of their studies, then the number of international students studying in Australia would collapse overnight.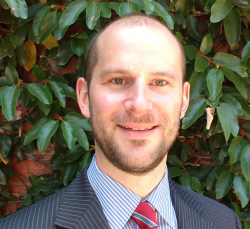 Latest posts by Leith van Onselen
(see all)