The Australian Taxation Office (ATO) estimates that some property owners have undeclared income of more than $70,000 a year in earnings from short-term rental platforms like Airbnb. This has contributed to an income tax shortfall of around $9 billion.
The ATO has used data-matching technology to compare income from tax returns with financial records provided by rental platforms, and will write to home owners asking them to review their tax returns. From The AFR:
Rorts and errors by short-term rental property owners are a "key driver" of a $9 billion income tax shortfall under investigation by the Australian Taxation Office…

Key drivers of the tax gap include over-claiming rental deductions and under-declaring income, including rental income.

"We are very concerned about the extent of non-compliance in this area and will be looking very closely at claims this year; this includes identifying undeclared income from the rental-sharing economy," the [ATO] spokesman said…

The information from platforms includes identifying the person receiving the income, the address of the property and amount of income received. Details are matched to what people have reported in their income tax returns to identify discrepancies.
Short-term letting platforms like Airbnb have already crowded-out the rental market, adding to rental pressures, as well as wrecked amenity for resident high-rise neighbours. So, the least they could do is pay the correct amount of tax.
Go get em, ATO.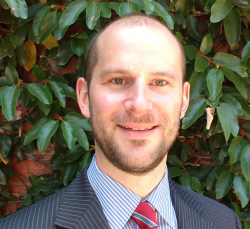 Latest posts by Leith van Onselen
(see all)