Another week, another spin piece about the benefits of "tiny homes" and why they offer a solution to Australia's housing affordability crisis:
According to the Internation Residential Code (ICC), a tiny house is defined as a dwelling under 400 square feet (or 37 square meters). A standard home, by comparison, is roughly 2,500 square feet (230 square meters).

So basically they're just smaller versions of houses, and they're usually built with wheels and a trailer underneath so they can be moved like a caravan…

Sarah Rohdich, Co-Founder & Operations Manager of Häuslein Tiny House Co, said the demand for affordable housing, as well as the desire to live minimally with a reduced carbon footprint, has led to this increased demand…

Tiny houses can be a very cost-effective way of living: according to Ms Rohdich, you can buy a "very nice" tiny house for $100,000 – roughly 10 times cheaper than the median house price in Sydney and seven times cheaper than the median unit.

"A tiny house is in many ways a 'common sense' investment, especially with the Australian housing market as it currently is, and particularly for those looking to break into property ownership without bearing the burden of a draining 30 year mortgage," she told Savings.com.au.

"To begin with, a tiny house has a much smaller overall price tag, enabling owners to become debt free in as little as three-five years.

"And in a short space of time, a large percentage of their income will be freed up to pursue other things."

A high-end tiny house can be bought for what amounts to a 20% deposit on a Sydney home.

She also said the savings on principal and interest repayments are gigantic.

"According to data from the ABS and Core Logic, someone with a standard house or unit in Sydney is probably making monthly repayments of $2,200 on their $500k mortgage," she said.

"And at that pace, they will chip away at repayments for as long as 30 years. By comparison, if you paid $2,200 per month on a $100k tiny house you would have it paid off entirely in under 4 years.

"The total interest repaid on the mortgage over the course of the loan could buy two-three tiny houses."
The above dodgy calculations conveniently exclude the most expensive cost of Australian housing: the land. The land component typically accounts for more than two-thirds of the value of Australian housing, as illustrated below: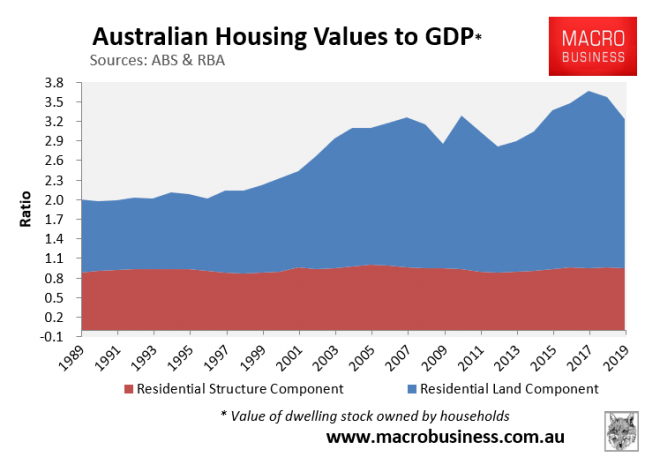 A fairer comparison would have been to compare the cost of a 'tiny home' (read caravan) to the build cost of an entry level house.
And herin lies the great ruse of tiny homes. There is no "property ownership" because there is no land title. They are effectively caravans. And caravans have already been used for generations to house the poorest members of society in 'caravan parks'.
Caravans have only recently been rebranded as 'tiny homes' to make them sound trendy and cute, and to remove the negative stigma associated with living in a caravan park (e.g. being called 'trailer park trash').
The emergence of tiny homes as a 'solution' is proof that Australian housing policy has failed. They are a marketing gimmick to divert attention away from genuine housing affordability measures, including:
Curbing generous tax breaks for property investors;
Slashing immigration levels;
Removing artificial restrictions on land supply;
Boosting investment in public housing; and
Making tenancy laws more secure.
Fix these before stuffing Australians into caravans.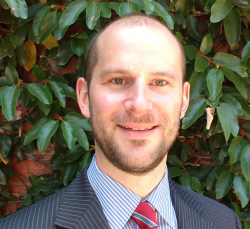 Latest posts by Leith van Onselen
(see all)