Dr Schroeder-Turk was one of three whistle-blowing academics that appeared on ABC Four Corners' Cash Cows report warning of deteriorating entry and teaching standards following a 92% increase in international student enrolments at Murdoch University between 2017 and 2018.
Murdoch University claims the negative media exposure has caused international students enrolments to slump and, therefore, is pursuing damages from Dr Schroeder-Turk.
The case has prompted an outpouring of support for Dr Schroeder-Turk from both domestic and foreign sources.
Soon after the legal action was announced, the National Tertiary Education Union (NTEU) launched an online petition named #IStandWithGerd, which called for the case to be dropped along with the protection of academic freedoms.
A group of 23 academics in Australia, Germany, Denmark, Sweden, Canada, Switzerland and the United States also lambasted Murdoch University in a joint statement:
"We are appalled by the continued harassment of Schroeder-Turk," the group said. "The legal suit against him is designed to intimidate him, and future whistleblowers into silence.

"This is extraordinary behaviour from senior ranks of an institution dedicated to higher learning"…

"Schroeder-Turk and his colleagues are trying to protect the international students from exploitation while ensuring the long term reputation of Murdoch University is maintained…

"We consider the attacks on Schroeder-Turk and his colleagues a dangerous precedent. It must be challenged, in order to maintain the ideal of a university as a forum for open debate and fearless exposure of dubious practices within academic institutions in Australia."
Whereas 57 of Australia's top academics also demanded the lawsuit be dropped:
"It is a long-established principle of academic freedom that academics must be able to criticise university governance. This right is especially important where aspects of university governance might compromise the integrity of teaching and research."

"The claim for damages is highly intimidatory to all Australian academics and therefore risks the capacity of Murdoch University and all Australian universities to pursue excellence in research and teaching."

"We urge you to withdraw the claim, to settle any dispute without punitive measures, and to affirm the commitment of Murdoch University to academic freedom as an essential university value"…
Last but not least, a petition containing nearly 30,000 signatures from more than 60 countries has been delivered to Murdoch University's new chancellor, Gary Smith, calling for all legal action to cease immediately:
Almost 30,000 people from more than 60 countries have called for Murdoch University to drop its legal action against Gerd Schroeder-Turk. And yet, no response!
Today the petition was delivered to the Chancellor.
The world is watching what they do next. pic.twitter.com/uvGa1gg9Zw

— Kathleen Balson (@KBalson) October 30, 2019
Gary Smith only took up his role on 8 August 2019. Hopefully, he has the fortitude to persuade the top brass at Murdoch University to drop its lawsuit.
Because if Dr Schroeder-Turk loses, and ends up being forced to pay compensation, then it will prevent academics from speaking out against the international student scandal and the marketisation of Australia's university system.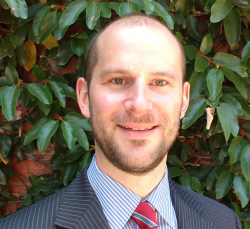 Latest posts by Unconventional Economist
(see all)