Via The Australian:
Australian fund managers have sent a strong signal to private equity players about the quality of companies looking to list on the ASX, after Latitude Financial ­failed to secure enough support for its $3.2bn IPO in what was to be the largest float of the year.

The IPO for the non-bank lender was pulled on Tuesday night, as revealed by DataRoom online, following the close of its bookbuild and after the business was repriced below its original IPO range. The Australian's Margin Call column on Tuesday afternoon revealed the monster IPO was "hanging in the balance". Run by former Australia Post boss Ahmed Fahour, Latitude provides personal and in-store credit card loans to stores such as Harvey Norman, as well as a buy-now-pay later service. Latitude had been expected in the past week to price its IPO at the bottom end of its price range.

…One fund manager, who declined to be named, said he had given the Latitude float a wide berth given the company's relatively high debt levels and renewed signs of consumer stress across other ASX stocks.
Not just credit. Consumer credit. Blind Freddy can see that that is not worth owning. Via Banking Day:
ME Bank's recent decision to abandon a planned expansion of its credit card business coincided with a record slowdown in credit card purchases across the Australian market in the middle of the year.

According to the latest MWE Consulting payments report, credit and charge card spending increased by only 1.1 per cent in August – the lowest monthly growth rate recorded in thirty years.

"We need to go back to 1989 to see a lower annual rate of growth," said MWE director, Mike Ebstein.

"Account balances also fell by 1.7 per cent – a new low for this indicator. There is nothing to suggest an imminent arrest of this slide, let alone a recovery in growth rates."

The immediate outlook for providers of credit and charge cards looks particularly bleak given that the number of cardholders revolving debt on their accounts is continuing to decline.

The average revolve rate on personal and commercial credit cards fell to 61.3 per cent from 62 per cent at the end of August last year.

Over the past twelve months, the revolve rate on commercial cards has risen slightly but this has been outweighed by a sharp fall in the number of consumers electing to revolve balances.

…In the 12 months to the end of August the number of credit and charge cards on issue fell by 3.3 per cent to 15.69 million.
This is a secular decline that not even mass immigration can solve given those that come are increasingly poor, recycle funds to their home countries and have deeper savings cultures than the local.
Throw in the "lay buy" innovators and forgedaboudit.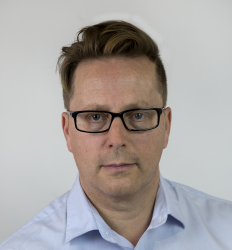 Latest posts by David Llewellyn-Smith
(see all)