Clyde Russell asks an uncharacteristically stupid question:
Is Australia the ultimate commodity hedge?

When looking at the country's natural resources the focus tends to be as its status as the world's biggest exporter of iron ore and liquefied natural gas (LNG), and its competition with Indonesia as the top shipper of coal.

But this ignores that Australia is also the world's second-largest gold producer after China, giving its export earnings from resources a hedge should growth commodities start to suffer as a result of a slowing global economy.

In effect, Australia is the also world's largest gold exporter, given China is still a significant net gold importer.
The short answer is no. Gold is roughly 10% of the Australian terms of trade. It's helps a little at the margin if it runs counter to other commodities but nowhere near enough. Consider that if iron ore and coking coal fall to $60 and $100 next year then that will knock roughly 25% off the terms of trade from peak. If gold rises 20-30% as an offset then the damage is still enormous.
Gold has been operating as a commodity hedge in recent times owing to the trade war, and it useful in a portfolio sense so far as that goes.
But for Australia it is too small to matter in the same way.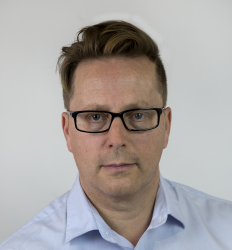 Latest posts by Houses and Holes
(see all)