Via RBC:
We dug deep into the numbers (and mapping) to better assess fundamentals and financial impact

 Investors are increasingly concerned about what a frac ban would mean for the oil & gas industry in the US and if this is even possible.
 Our rigorous approach analyzed the subject through discussions with industry and political experts while supported with deep data analytics covering 500 million data points. We collaborated with the RBC Global Energy, Commodity, and Strategy teams and tapped their expertise to form our perspective.
 Our work across this 100+ page document also provides a proprietary mapping of the potentially most affected companies on pages 37-108.

Most Wonder, Is a Frac Ban Everywhere Possible?

A frac ban is possible but limited to federal lands only – industry likely to pursue legal recourse, delaying an executive action
 Elizabeth Warren's comments to "ban fracking everywhere" drew a lot of attention and raised concerns for those invested and active in the industry. Ms. Warren would be able to issue this executive action without approval from Congress.
 Our conversations with experts indicate that a frac ban would most likely be limited to federal lands (12% of all active permits) and to expect industry to pursue legal recourse including an injunction until courts make a final decision on that action.

How Would a Frac Ban Impact the Industry / Economy?

A federal land frac ban would reduce federal revenue by $4-5 billion annually and oil output by 10%
 A federal land drilling ban in early 2021 would reduce our US oil production growth by 300 Mb/d that year and our 2025 forecast by 1.2 MMb/d. Natural gas growth would be trimmed by 4 Bcf/d.
 We think the supply reduction would increase global oil prices by $5-10/bbl over the following years resulting in an increase to gasoline prices by $0.10-0.25/gal.
 Federal oil & gas revenue would likely drop by $15-20 billion over the next five years.

How Bad Would a Frac Ban be for Companies with Federal Acreage?

 Most companies we analyzed have ample state/fee acreage but the market could overreact, which may provide fundamental buying opportunities. The value opportunity on federal acreage could be preserved during future changes in the White House.
 If a federal land frac ban occurred…within the Energy Sector for investor positioning, we think Canada Integrateds would be most attractive while US E&P would be most at risk. Companies with larger federal acreage exposure would likely be most at risk to other basins and larger relative state/fee land positions (detailed composite list pages 6-10).

The 2020 Presidential Election Could Be Divisive for Energy

The 2020 US Presidential election has already started discussion and debate on a variety of energy related topics. Our analysis and conclusion are based on our discussion with political think tanks, state agencies, and oil & gas companies along with evaluating candidates' positions.

There is growing investor concern regarding the positions and comments made by some of the leading Presidential candidates. The market will likely react as the election process unfolds and
anticipate valuation disconnects in energy equities. Specifically a frac ban on federal land is a leading discussion point and this outcome would likely only occur if a Democrat candidate wins the election. We think the greatest risk to energy companies would occur if Democratic candidate Elizabeth Warren wins.

For Democrats it appears to be a two-person race. In our view, the highest risk for energy is Elizabeth Warren winning both the White House and Democrats controlling Congress. Ms. Warren's statement, "On my first day as president, I will sign an executive order that puts a total moratorium on all new fossil fuel leases for drilling offshore and on public lands. And I will ban fracking—everywhere." has drawn a lot of attention. From our understanding, Ms. Warren would be able to issue this executive action without approval from Congress. We think a frac ban would be limited to just federal land. However, we would expect this to be litigated by the energy industry, which could result in an injunction.

Our View of the Oil Market Today and Federal Land Potential

Currently, the US produces 12.2 MMb/d and our forecast reaches a plateau of 14.5 MMb/d between 2025 and 2028. During 2019, we expect 16,000 onshore well completions with 9-10% on federal lands. Federal onshore activity is growing at a faster pace, thus becoming a more important part of output. Oil production associated with federal lands is 2.7 MMb/d (22% of US production) with 0.8 MMb/d onshore and 1.9 MMb/d offshore. Under status quo, we expect outsized growth on federal acreage at a 30-35% CAGR over the next 5 years. Most of the incremental growth is likely to be in the New Mexico Permian. Natural gas production on federal lands is 12 Bcf/d, which represents 14% of the US total.

The Production Impact if a Federal Frac Ban Occurs

No new drilling on federal land in 2021 would have an immediate impact with federal oil production at a 41% base decline rate. This would reduce our 2025 US oil forecast by 1.2 MMb/d and natural gas output would be down by 4 Bcf/d, compared to our prior view.

Policy vs. Dollars and Other Unanticipated Consequences

We would expect the lower US supply to push up global oil prices over the next few years by $5-10/bbl and gasoline prices by $0.10-0.25/gal. While there seems to be a desire by Ms. Warren to stop drilling, our report estimates the federal lost production would cost the government $15-20 billion in revenue (2021-2025). Additionally there is a risk of job losses as the oil & gas industry provided 2.8 million direct jobs, paid $290 billion to employees (wages, salaries and benefits) and generated $603 billion in GDP according to a 2015 API study.
A marginal positive for Aussie LNG over time but it might actually deliver lower prices short term as lease holders rush to develop prior to the ban.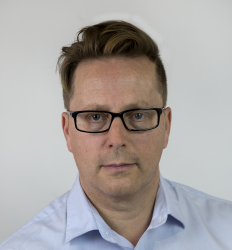 Latest posts by David Llewellyn-Smith
(see all)