An enterprising MB reader wrote to Prime Minister Scott Morrison to express anxieties about the national interest loyalties of Member for Chisholm, Glady's Liu. Liu is on record lying about her senior memberships of Chinese Communist Party propaganda organisations, proudly declaring a fund raising record with dubious and very likely CCP cash, cynically misled the Chisholm electorate with AEC facsimile signage and has refused to personally endorse Australian foreign policy principles.
Peter Dutton once described Sam Dastayari as a "double agent" for far less. Yet, the following doggerel is what the MB reader got from ScoMo:

That ScoMo is prepared to hide Ms Lui's clearly unfit behaviour behind flippant accusations of racism has been stated by many in the media to be doing the work of the CCP, which also likes to misuse liberal values against itself.
Ms Liu has to go not because she is Chinese but because all Australians, especially ethnic Chinese, need protection from violations of Australian sovereignty by the CCP.
That the PM won't sack her owing to it jeopardising his parliamanetary majority only involves him in treasonous behaviour as well.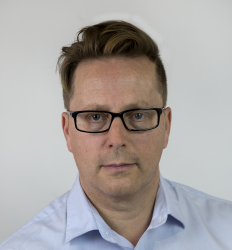 Latest posts by David Llewellyn-Smith
(see all)