See the latest Australian dollar analysis here:
Via Bill Evans at Westpac:
Westpac is delighted that its currency forecasts which appear in summary in this weekly publication and in detail in the monthly publication – Market Outlook – have been extremely successful over the year to September (Westpac's Bank Year).

The surveys cover 50–60 banks which contribute forecasts to Bloomberg and are revised every quarter.

For the year to September, Westpac rated No. 1 in both of its home currencies – AUD and NZD as well as in Emerging Asia.

Furthermore, it rated No. 2 overall for the majors, No. 3 in EUR, and No. 4 in CNY.

In this Weekly we publish a themes page and detailed forecasts for data due to be released in the coming week.

In our monthly publication, Westpac Market Outlook, we publish regular pages on the Australian dollar and Australian interest rates; Global FX markets; commodities; and the Australian, New Zealand, US, Chinese and European economies. These pages detail our thinking behind our forecasts.

Below I set out the most recent thinking behind our views on the Australian dollar.

Our Thinking
We have expected the AUD to weaken to a low of USD 0.66 by March 2020 since we fine-tuned our AUD forecast back in May. The Reserve Bank delivered the October rate cut from 1% to 0.75% which had been one of our core forecasts since July. We are confirming our call for a further cut to 0.5% in February next year.

We acknowledge that there are risks that this move may come as early as December but dismiss the probability of a move as soon as November despite confident (50%) market pricing.
It was particularly notable that the Governor, in his Statement accompanying the decision, noted that "The Board also took account of the forces leading to the trend to lower interest
rates globally and the effects this trend is having on the Australian economy and inflation outcomes."

This statement is probably as close as you will get to a central bank admitting that an important aspect to its rate strategy is to try to keep the currency as competitive as possible.

Readers will also be aware that in our September Market Outlook, we further lowered our profile for the federal funds rate, expecting two more cuts in 2020, complementing the cuts we expect in October and December. We are much more circumspect than the Federal Reserve itself which, despite lowering the federal funds rate at its two previous meetings, retains a benign outlook for policy and growth.

However we are encouraged that Chairman Powell puts a high weighting on extending the growth cycle for as long as possible. The target of core PCE (the FOMC's preferred measure of inflation due to it containing the most information about forward prospects for inflation) is to be symmetrical around 2%. There is still much work to be done for that target to be achieved. And bear in mind that the Chairman's paramount "fear" is for the public's inflationary expectations to drift down, possibly because the FOMC is not seen to be doing enough to lift inflation.

He is also mindful of the shape of the yield curve and, while he is patient that short term inversions can be tolerated, he would not want to see the inversion persist for any extended period.

These observations which were delivered earlier in the week by Chairman Powell have increased our confidence that the\ federal funds rate is likely to continue to fall through this year and next.

So, going forward, we are expecting one more cut in Australia and four more cuts in the federal funds rate. That implies "terminal" rates in this cycle of 0.5% in Australia and 0.875% in the US.

Readers may be somewhat surprised that despite that predicted narrowing of the interest rate differential between the RBA's cash rate and the federal funds rate, we are not calling for a solid boost in AUD/USD.

There are two key reasons:

• The world is looking decidedly uncertain with various trade wars involving US, China, Japan, Korea, and Europe; an oil shock in the Middle East; a continuing European manufacturing recession; Hong Kong civil unrest; Brexit; many commentators predicting a recession in the US and, the spill over of the trade wars to global supply chains, which are particularly dragging down East Asia. In such volatile circumstances markets will favour defensive currencies – JPY, CHF and USD. Cyclical currencies like AUD, EUR, CAD and NZD will face headwinds.

• Movements in market pricing are often dictated by how reality plays out relative to expectations. For example, while we are expecting a narrowing of yield differentials between the federal funds rate and the RBA cash rate of 75bps, markets are already expecting a narrowing of around 50bps.

Commodity prices are also critical to the outlook for the AUD. We confirm our views that largely due to the expected ongoing slowdown in China, we expect iron ore prices, which have already tumbled by 30% from an unsustainable peak of USD 120/t in July to USD 90/t, to fall further through 2020 to USD 65/t. Coking coal prices are also down by 35% this year and we expect further weakness in 2020.

Atmospherics of falling bulk commodity prices are also set to remain headwinds for the AUD through 2020.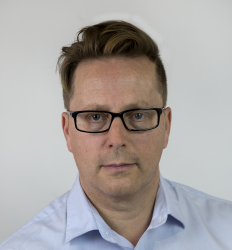 Latest posts by David Llewellyn-Smith
(see all)