Anyone living in Melbourne would know that we live in a nanny state. Speed limits have been lowered across the board with fixed 'road safety' cameras planted strategically to fine unwary motorists for travelling a few kilometres per hour above the lowered limit.
Along with stamp duty, the Victorian Budget has also become reliant upon this fine revenue to stay in the black. But now a budget black hole has developed due to the fine system failing on a "massive scale":
The software system used by Fines Victoria to collect court fines and infringements for parking, red-light camera and speeding offences does not work, leading to a massive backlog of infringement notices that cannot be enforced by the Department of Justice…

The debacle has left a hole in the state's budget of $328 million. The income, which the government booked for the 2018-2019 financial year, is now reclassified as "doubtful debts" and looks set to also hit state revenue hard in the current financial year.

Magistrates and County Court officials confirmed they had 123,000 outstanding fines and councils have also been left out of pocket, with some threatening legal action…

The problem has been blamed on a software package called VIEW, bought off the shelf from British company Civica in a $103 million contract and originally designed to enforce London's congestion charge.

Sources described the VIEW software as "death by a thousand clicks" and said the system was absolute chaos, and that teams of technicians were working in Melbourne and Britain to fix it, but VIEW will not be operational for at least a year.
Aren't these 'road safety cameras' all about saving lives, not revenue raising? That's what we are told.
The truth has been revealed.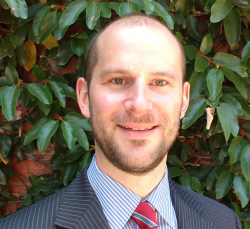 Latest posts by Leith van Onselen
(see all)