In July, the Victorian Government launched a $600 million funding package to remove dangerous flammable cladding, the cost of which is to be split 50/50 by taxpayers and a new developer building levy.
Now, the Victorian Government has announced new laws to chase 'dodgy' builders for the costs of rectification. From The AFR:
On Tuesday Planning Minister Richard Wynne said the Building Amendment (Cladding Rectification) Bill 2019, allowing the government to raise building permit costs as well as create the "step-in" power to claw back costs on behalf of owners corporations, would be effective by year-end.

"It gives a robust tool to pursue those that have done the wrong thing"…

"The advice provided to government was clear that we needed to ensure that we had an adequate pathway to in fact really step in in place of a body corporate to pursue building professionals and builders who've done the wrong thing."
As expected the building industry is pushing back hard, claiming that it is being singled-out when there are many parties at fault, including the state government:
Master Builders Association of Victoria chief executive Rebecca Casson… called Mr Wynne's comments "misleading and unfair… we do need to look at the whole supply chain, as well as agencies that have overseen the approval of projects and buildings as well"…

"There's major evidence that showed it's a much bigger issue than just builders alone"…
Ms Casson does have a point. The blame for the flammable cladding crisis runs deep and wide, including dodgy certifiers and fraudulent certificates, phoenixing building companies and lax regulators. All are now attempting to pass the blame.
The meat in the sandwich are taxpayers and apartment owners, who are being forced to pick up the cost as the inevitable legal battles play out.
The only way to truly get to the bottom of this mess is to conduct a 'warts-and-all' royal commission into the building industry. This will investigate the issue properly, finger those responsible, and help prevent a reoccurrence in the future.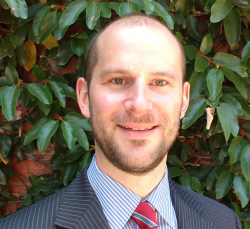 Latest posts by Leith van Onselen
(see all)