In July, the Victorian Government launched a $600 million funding package to remove dangerous flammable cladding, the cost of which is to be split 50/50 by taxpayers and a new developer building levy.
Now, the Victorian Government has announced new laws to chase dodgy 'phoenixing' builders, architects and plumbers that go into liquidation in order to avoid being pursued by victims of shoddy work:
The move is a response to a crisis in building quality that is especially acute in the apartment sector, with the government noting too many units are being built by companies which fold "almost after the last nail is driven"…

Nationwide, phoenixing has been estimated to cost $5.13 billion a year in unpaid bills to trade creditors, lost employee benefits and unpaid taxes.

Under the state government's new legislation, the building authority will be able to block builders' licences if the applicant is suspected to have engaged in illegal phoenix activity at any time over the previous two years.

Planning Minister Richard Wynne says the aim is to boost public confidence that dodgy operators are being "weeded out" of the building trade…

Mr Wynne told The Age on Monday that the state was doing "all it can to identify and stop illegal phoenix activity" but changes to company law, which is the domain of the federal government, were needed to stamp out the practice for good.
Too little too late, I'm afraid, given the massive volume of high-rise apartments that has been built over the past decade across Melbourne: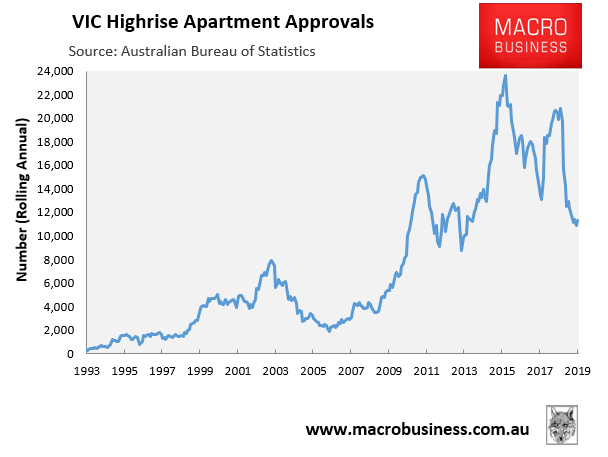 The blame for the flammable cladding crisis runs far and wide, and includes dodgy certifiers and fraudulent certificates, phoenixing building companies and lax regulators. All are now attempting to pass the blame.
The meat in the sandwich are taxpayers and apartment owners, who are being forced to pick up the cost as the inevitable legal battles play out.
The only way to truly get to the bottom of this mess is to conduct a 'warts-and-all' royal commission into the building industry. This will investigate the issue properly, finger those responsible, and help prevent a reoccurrence in the future.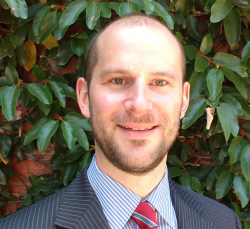 Latest posts by Leith van Onselen
(see all)