Welcome to the future of Aussie banks, via UBS on UQ:
ONE LINER
NPAT miss on higher Bad Debts. Dividend cut for the second consecutive half.

KEY NUMBERS (FY19)
FY19: (1) Cash NPAT down 14% to $320m (Cons. $330m); (2) Cash basic EPS down 16% to 80cps (Cons. 81cps); (3) Final 2H dividend 31cps (Cons. 34cps).

RESULT HIGHLIGHTS (2H19, sequential)
(1) Revenue up 1% to $548m boosted by $5m trading income (Cons. $551m); (2) NIM down 2bp to 1.92% (Cons. 1.93%), Credit Growth 1.6% (UBSe 1.0%) driven by 15% growth in BOQ Finance (leasing); (3) Non Interest Income fell 3% to $63m (Cons. $66m), albeit boosted by higher trading. Underlying Banking Non Interest Income fell 9%; (4) Costs were up 5% to $282m (Cons. $283m), in-line with guidance; (5) Credit Impairment Charge $44m or 19bp of GLA (Cons. $31m or 14bps); (6) Asset quality deteriorated given a handful of large commercial exposures including agriculture. Combined with a "less certain economic outlook", the forward looking IFRS 9 model was negatively impacted. NPLs 110bps (1H19 at 96bp); (7) CET1 capital down 22bps to 9.04% due to IT spend, higher RWA growth and a decline in the DRP participation.

VALUATION
Our valuation and price target of $8.25 (Gordon Growth model + Franking based) remain unchanged.

GUIDANCE
"We expect lower year on year cash earnings in FY20". A strategic and productivity review is underway with a market update due in late February 2020. Revenue and impairments are expected to be "broadly in line with FY19, subject to market conditions". Cost guidance: "Higher amortisation and ongoing regulatory costs in FY20E"; ~$30m capital expenditure to transition VMA into a digital bank in FY20E with "launch costs" likely in 4Q20E/1Q21E.

UBS COMMENT
Another tough result for BOQ, with a second consecutive dividend cut. Things are not getting any easier.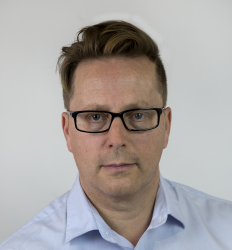 Latest posts by David Llewellyn-Smith
(see all)