From new Treasury Secretary Stephen Kennedy today in parliament:
"There are reasons to be optimistic about the outlook.

I do see the economy strengthening from here.

Medium-term fiscal frameworks [which] reflect an apparent short-term economic weakness or unsustainably strong growth are best responded to by monetary policy.

In periods of crisis there is a case for further temporary fiscal actions but it is important to consider that, separately from broader policy objectives, temporary responses to crisis can lead to unintended consequences.

The circumstance that would warrant such response are uncommon.

Within a medium-term fiscal framework automatic fiscal movements will still assist in stabilising the economy.

For example revenues will weaken and payments strengthen when an economy is weakened. These automatic movements are called automatic stabilisers. Allowing these stabilisers to work is entirely consistent with a medium-term fiscal framework.

Although we have some indications of consumption slowing for the September quarter … it's worth noting that even if households use savings to pay down debt that will still bring forward the time when they would spend."
I have worked quite closey with Dr Kennedy in the past and he is an excellent operator. Leith also worked alongside him at the Treasury.
That said, the above is conventional wisdom based upon past experience that ignores the evolving circumstances of today in which we have:
exhausted monetary policy at the zero bound;
a dubious rebound in asset prices;
structurally weak wages;
a mass immigration model creating structural deficits in infrastructure;
all but free public debt.
In these circumstances it is obviously possible, indeed advisable, to lift aggregate demand through boosted spending on infrastructure. Markets are basically begging the governments to do it.
It's not a cyclical fiscal sugar hit that we need, it is a structural plan of ongoing infrastructure investment to boost productivity, incomes and aggregate demand. The RBA is going to cut to the bottom as well.
Sadly, the shuffling zombie that is the Australian Treasury is in the process of eating another good brain.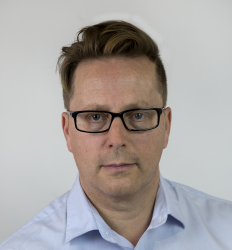 Latest posts by David Llewellyn-Smith
(see all)