In late 2017, the Victorian Labor Government completed a shady $6.7 billion deal with Transurban to build the West Gate Tunnel Project, which will see Transurban contribute $4.4 billion towards the cost in exchange motorists paying $15 billion in additional tolls on CityLink until 2045.
Former Premier Jeff Kennett described the deal as "absurd" and claimed Transurban had "the government in their pocket".
Whereas several transport experts also sounded the alarm over the deal (see here, here and here).
Today, the Herald-Sun reveals that tolls on the Westgate Tunnel will be permitted to rise by a whopping 4.25% a year until 2029 – well above inflation and wage growth – and then rise by CPI:
Motorists will cough up about $45 a week if they want to get in and out of the CBD using the West Gate Tunnel once the new road opens…

Under the terms of the deal, prices climb by 4.25 per cent a year until 2029, and in line with inflation after that…

This means by the time the tunnel is ready to be driven through at the end of 2022, fees for using the road off-peak will soar to $3.52, and $5.64 during the morning peak…

Projections published by Victoria's Parliamentary Budget Office suggest toll revenue from the West Gate Tunnel will reach $422 million by 2031.

By this point, up to 67,000 vehicles — including as many as 16,200 trucks — are expected to be using the tunnel every day, according to traffic modelling prepared for the project.

The PBO's analysis, released earlier this year, calculates that the new road will generate $10.7 billion in toll revenue for Transurban by 2045.
Under the terms of agreement, the current CityLink toll trip cap will also increase from just over $9 currently to more than $20 by 2045.
In September last year, ACCC chairman Rod Sims explicitly warned state governments against accepting unsolicited bids for infrastructure projects because they generally lead to "higher costs for taxpayers, drivers, or both":
"The ACCC considers that state governments should only award new toll road concessions through a competitive bid process, and not following an unsolicited proposal unless there is a truly compelling reason," Mr Sims said.

"Accepted unsolicited proposals for new toll road concessions generally leads to higher costs for taxpayers, drivers, or both."

Mr Sims' comments on unsolicited proposals will put pressure on state governments who often like them as a quick, effective and often cheaper way for dealing with an infrastructure bottleneck or upgrade.
The Victorian Government has clearly failed for follow due process on the East West Tunnel, instead granting further monopoly rents to Transurban.
Ultimately, this debacle has all come about because the Victorian Government is desperately trying to build infrastructure to keep pace with the federal government's mass immigration 'Big Australia' policy: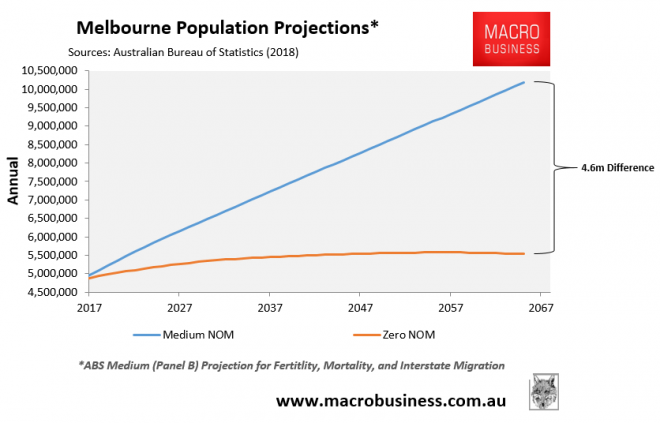 Expect a lot more dodgy dealings in the future as Melbourne's population continues to balloon out of control.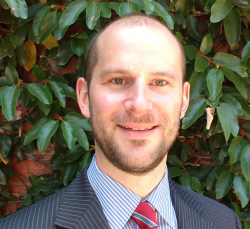 Latest posts by Unconventional Economist
(see all)