Via Colin Barnett at the AFR:
A modest reservation of some of that gas for the Australian market is just good policy. It's not a sovereign risk, because it is our gas. With less than half the emissions of coal, it makes sense to put more gas into our energy mix. It might also help the energy industry to regain some of the loss of public support among local consumers.

…I have for the past two years advocated for the construction of a Trans-Australian Gas Pipeline from the north-west coast, where around 90 per cent of our gas is, to the existing gas distribution hub at Moomba in South Australia…the current wholesale price of gas in Western Australia is around $3 to $4 a gigajoule compared to $9 to $11 a gigajoule on the east coast. The pipeline transport cost would be around $3 a gigajoule, leaving a significant margin.

Long distance pipelines are common throughout the world. For the east coast, a Trans-Australian Pipeline offers a reliable and cheaper supply of gas. The alternative of exporting LNG out of Queensland while at the same time importing LNG into Victoria and New South Wales, does not pass the pub test. It implies liquifying Australian gas, shipping it around the coast and then re-gasification. It would also leave Australian consumers exposed to world LNG prices, which are likely to rise significantly from the mid 2020's.
I don't think global gas price will rise then but the AUD will fall and that amounts to the same thing for export-benchmarked local prices. Moreover, we already have a chronic local price gouge going on.
I wouldn't build it with private money. Make it a public asset with a constitution to provide the cheapest possible gas. That might get the delivered price down to $5-6Gj. It also forms the germ of a much needed national gas company that can be used to pressure the east coast cartel ongoing.
The real question is would it result in higher WA prices and be self-defeating? The east coast will need an additional 200Pj of gas in about five years. WA domestic consumption is only around 400Gj now so we'd be adding 50% of new demand in short order.
WA also exports roughly 2600Pj a year via LNG so there's plenty of gas if we can get our hands on it. But the present WA gas reservation policy only holds back 15% of export volumes so it would probably need to be lifted substantially.
Needless to say, it must also be reserved gas to prevent the east coast gas cartel from stealing it.
I don't how hard these gas sourcing issues are but if it is possible then it makes a damn side more sense than LNG imports.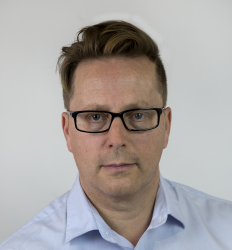 Latest posts by David Llewellyn-Smith
(see all)