Via Domain:
Australia would fail to meet its Paris Agreement commitments to cut greenhouse gas emissions even with a $US75 carbon tax that would drive up Australia's electricity prices by 75 per cent over the next decade.

Research by the International Monetary Fund, released on Friday, shows Australia is still so dependent on coal and other greenhouse gas-intensive energy sources that even direct intervention to address climate change won't be enough for the country to reach its international commitments.

The government has repeatedly said Australia will reach its Paris commitment to slice greenhouse emissions by between 26 and 28 per cent on 2005 levels by 2030, in a "canter".
OK, so we're going to blow through our commitments, largely because we're not going to decarbonise the power grid, which is the linchpin given it also enables the decarbonisation of transport via electrification.
The carbon price installed in the Gillard years would have done it and most efficiently too. Moreover, it would have done it at virtually no cost to Australian households because it offset higher carbon output energy prices with tax cuts. Those tax cuts were funded by the firms doing the carbon polluting paying for that output so it was all budget neutral.
Somehow Australians were persuaded to vote against this in favour of tax-payer funded "direct action" which did charge them for decarbonisation while paying the polluters to shut dirty plants which trashed the budget.
Yeh, that was pretty stupid. But it pales next to what happened afterwards.
The rise of renewables as the cheapest available power option has continued to drive decarbonisation anyway. But as renewables have displaced coal power, the grid has destabilised and become ever more reliant upon gas-fired power to support base load power during peak stress. This was precisely as predicted so should not have been a problem. But, instead of being planned for, a gas cartel developed on the east coast and stole all of the gas driving prices completely mad.
The consequence was that power prices skyrocketed anyway, right along with gas prices, smashing households and business with huge utility bill hikes. This is effectively a private carbon price, levied without any tax cut offsets, and pocketed by an egregious gas and power cartel, and we are decarbonising now via mass demand destruction, in industry and households.
So, somehow, instead of getting decarbonisation virtually for free for households, with minimal industrial and economic disruption, paid for by those doing the polluting, we ended up with decarbonisation as a profit centre for the worst polluters, paid for through the nose by the most vulnerable and industrial hollowing out.
It's also rocked the political economy, directly contributing to the turnover of five PMs in six years, and shredding faith in politics completely.
This goes beyond being an interesting case of failed energy transformation policy. It is the worst case of energy mismanagement and politicking that I can recall anywhere and represents a hammer blow to national living standards, liberal values and economic (indeed species) viability.
All of it was engineered under a Coalition Government that has just won a third straight term from a bamboozled electorate in part owing to its support for coal, which is dying anyway, as the formerly rational opposition gives up on climate targets at all.
It is enough to shake your faith in your fellow man.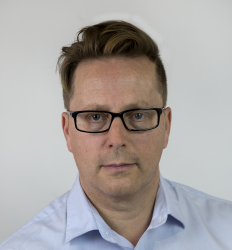 Latest posts by David Llewellyn-Smith
(see all)