It just keeps getting weirder, via The Australian:
An extra $1bn will be pumped into the Clean Energy Finance ­Corporation to turbocharge development of next-generation electricity production and upgrade the transmission network to future-proof the grid and drive down prices.

The first new capital provided to the CEFC since it was established in 2012 will seek to unlock private sector investment by backing pumped hydro, battery and gas projects, and upgrades of storage and transmission infrastructure.

The Australian understands the funding boost, which cannot be used for new or upgraded coal-fired projects, was approved after the government identified a lack of investment in dispatchable generation and the need to combat ­future energy pressures.
I am all for future dispatchable power generation options. From our point of view, the levelised cost of renewables plus storage electricity has already reached parity with coal:
Utility Electricity numbers:

Solar: About $0.04. Higher in less sunny areas.
Solar + battery:  If you just want to shift some of the daytime into the evening peak then about $0.07. To get round the clock, around $0.09.
Coal power: About $0.07 to $0.08. Only moderately sensitive to the coal price. Operating costs are about half the cost – i.e. solar (in sunny areas) is almost cheaper than the operating cost of an existing coal plant.
Gas power: About $0.04 to $0.08. Very sensitive to the gas price.
Oil power: About $0.23 from a small scale diesel generator. Was generally useful as backup/remote region power, but batteries and solar power have all but killed this market.
The power of compounding: Costs have been decreasing by about 20% per annum for both batteries and solar. If this continues then in 5 years then even cheap US gas will no longer be economic in sunny regions.
To the extent that we're waiting for further price falls to trigger private investment, public investment makes sense.
Where it gets barmy is that we are now adding tax payer funds to effectively subsidise a gas cartel that is so busy gouging households and business with high prices that it has rendered private investment into gas power stations impossible. Why would we add more demand for gas that we don't have while the gas cartel siphons it offshore? Given gas power sets the marginal cost of electricity, this will only raises power prices despite the other investments!
Rather that using our taxes to boost the profits of the very cartel that is sucking the life out of every household and business on the east coast via outrageous utility bills, we ought simply to smash the cartel. That will crash the price of gas and, in turn, liberate private capital to invest in gas-fired power.
This billion dollars could have been used to dig up more gas, to build a trans-Australian pipeline, to pay compensation for domestic gas reservation or many other cartel demolition jobs.
ScoMo is so busy shoveling layer upon layer of policy crap onto the real problem that we are all getting covered in shit.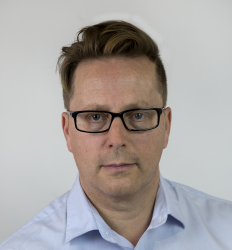 Latest posts by David Llewellyn-Smith
(see all)