See the latest Australian dollar analysis here:
From Damien Boey at Credit Suisse:
Over the weekend, UK Prime Minister Johnson's attempt to get parliamentary approval for his Brexit deal fell flat – not because of inadequate support for his bill, but because of an earlier amendment put forward by Sir Letwin, designed to avoid any meaningful vote on the bill until details of implementation had been finalized. Essentially, Sir Letwin sought insurance against an unforeseen event that would frustrate the implementation of the bill, and risk the UK exiting the European Union without a deal. The "Letwin amendment" passed with a slim majority of 322 votes to 306.

For what it is worth, Letwin has subsequently come out in support of Johnson's Brexit deal. Also, many commentators have come to the view that Johnson may well have the numbers to ratify the deal, but for procedural technicalities that could preclude a vote on it early this week.

Moments ago, the European Union floated a "trial balloon", suggesting that it is likely to grant a 3-month Brexit extension. If indeed Johnson has the numbers, this extension could greatly increase the chances of a Brexit deal, which would in turn help to cut off fat tail risk pricing in bonds, equities and currency markets.

Uncertainty in the UK is high – but policy makers are taking necessary steps to bring it down.

In the meantime, we also note reports from Chinese officials, that they have made substantial progress in working towards a trade deal. Over the weekend, Chinese Vice Premier He said that "Phase 1" of the deal represented substantial progress in many fields, and laid an important foundation for the signing of a phased agreement. He added that stopping the escalation of the trade war benefits everyone, which is what producers and consumers alike are hoping for. These comments are significant, because China has reserved commentary on its interpretation of partial trade deal, until now. Uncertainty in US-China relations remains high – but again, we see policy makers willing to do what is necessary to bring it down.

All of this might sound quite fluid and intangible. But from an investment perspective, high, and falling uncertainty represents a significant regime shift. High uncertainty undermines the performance of momentum factors, because it signifies, or brings forward a major turning point in policy thinking or the growth cycle, rendering yesterday's trends unreliable. Falling uncertainty encourages carry trade investors view yield spreads as an arbitrage opportunity, or  to "pick up pennies in front of steamrollers". Falling uncertainty also helps value investors to price out fat tail de-leveraging risks. On the flipside, it enables them to price in soft-landing, and even recovery (especially if uncertainty has contributed previously to de-stocking and investment spending restraint), supporting a faster pace of mean reversion.

In other words, in the regime we have entered, value is likely to outperform momentum.
That's a lot of faith in pollies that got us here in the first place. That said, I'm happy to acknowledge that all markets need for a relief rally is the appearance of reduced risk.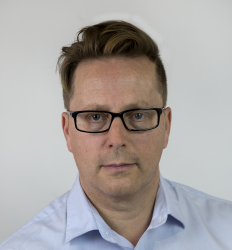 Latest posts by David Llewellyn-Smith
(see all)