From Washington today comes Phil Lowe:
"I don't think it's the right assumption to make that we're going to have a lot more work to do to get inflation back to target and growth back to trend," Dr Lowe told a forum at the IMF in Washington on Thursday (Friday AEDT).

It's possible, but I wouldn't assume it.

Actually, the economy has been through a soft patch over the last year but it's actually gradually improving.

The commodity cycle is kind of now in a slight upswing, so the resource sector, which has been contractionary for the last six or seven years, is now in an expansion phase.

We've had some some tax cuts, and the housing market, which had been in decline for the last year and a half, has now turned around, so that's going to support household consumption.

So I think it's quite probable that we'll see a return to trend growth over the next year, which will be good.

Which will help get the unemployment rate down and gradually wages will pick up."
He also said that there was a high risk that lower interest rates will inflate existing assets rather than stimulate investment in new assets and that he is doubtful that macro-prudential tools can mitigate negative risks of lower interest rates because of the non-bank sector.
The last is poppyock given the efficacy of ARPA tools last cycle and that its remit now covers the non-bank sector if it wants to go there.
My own view remains that the commodity mini-cycle is about to snuffed out and Phil Lowe is spot on that inflating asset prices will not trigger enough follow through investment in dwellings.
Leading to another cut and QE next year, though the good captain ruled out negative interest rates.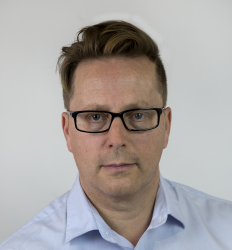 Latest posts by David Llewellyn-Smith
(see all)