See the latest Australian dollar analysis here:
Via Washington Post:
U.S. and international law enforcement authorities have shut down one of the world's largest child pornography websites following a raid and the arrest of Jong Woo Son, the underground site's alleged South Korean-based administrator, federal officials said Wednesday.

Federal prosecutors with the U.S. attorney's office in Washington, D.C., and IRS and Homeland Security Investigation officials called the "Welcome to Video" website one of a host of bitcoin-based, online bazaars that filled the vacuum after the 2013 take down of Silk Road, a notorious "eBay" black market exchange for narcotics, prostitution and other dark net contraband.

…At the time the site was seized in March 2018, investigators found thousands of the more than 250,000 unique video files were linked to search terms for "preteen hardcore," "pedophile" and references to sex involving children as young as 2 and 4 years old, according to court filings.

…Son, 23, who allegedly operated the site, has been indicted in U.S. District Court for the District of Columbia on nine counts of conspiracy, producing, advertising and distributing child pornography and money laundering. The government has also moved to seize 24 bitcoin accounts in a civil forfeiture proceeding.

…Like its precursors, Welcome to Video operated as a hidden site accessed via the Tor web browser that hides the location of the websites and their viewers. Users created a free account and could download videos using credits earned by posting videos depicting sexual exploitation of children; referring new users; or using points purchased through bitcoin, which allows for nearly anonymous payments, prosecutors allege.

…Three cases have been brought by U.S. prosecutors in Washington, D.C., including that of Nicholas Stengel, 45, of the District, who was sentenced in October 2018 to 15 years in prison after pleading guilty to money laundering and receiving child pornography. In his plea he admitted paying about $377 in bitcoin and downloading 2,686 videos from the Welcome to Video site totaling more than 455,000 hours over a six-month period in 2017.
There it is, "nearly anonymous payments". But not "anonymous". BTC's only real purpose is revealed , to dodge the entanglements of civil society but "nearly anonymous" is not good enough for the geniune anarchist nor genuine pedophile. Indeed, at Bloomie:
Agents from the IRS Criminal Investigation Division also claimed credit. Don Fort, chief of the division, said they determined the location of the Darknet server in South Korea, identified Son and found the physical location of the website. They also unmasked users hiding behind Bitcoin transactions, Fort said.

"Our agency's ability to analyze the blockchain and de-anonymize Bitcoin transactions allowed for the identification of hundreds of predators around the world," Fort said. "The scale of this crime is eye-popping and sickening."
The news drove Paedocoin BTC back to the lows: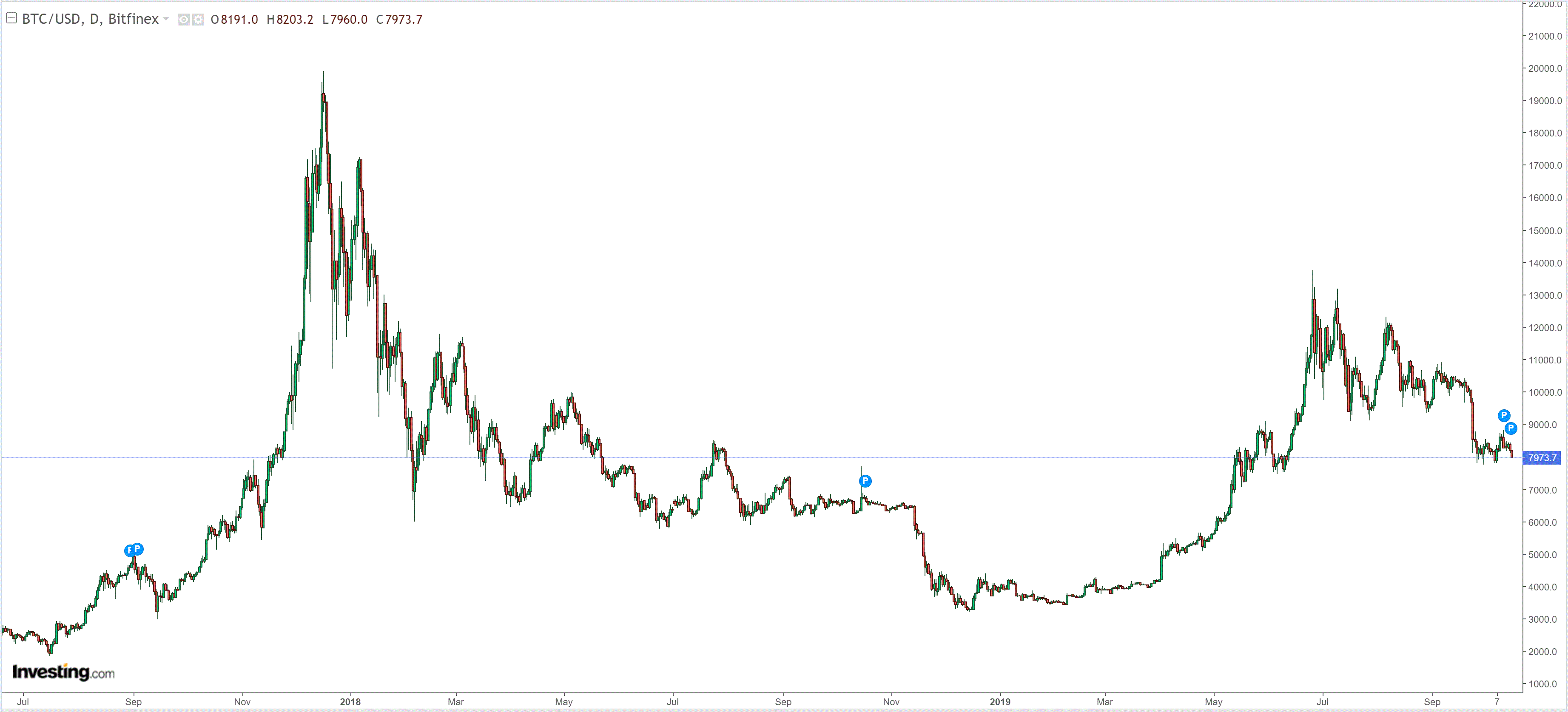 Good riddance.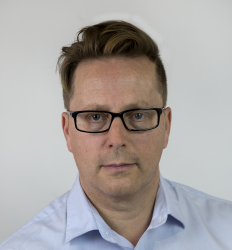 Latest posts by David Llewellyn-Smith
(see all)