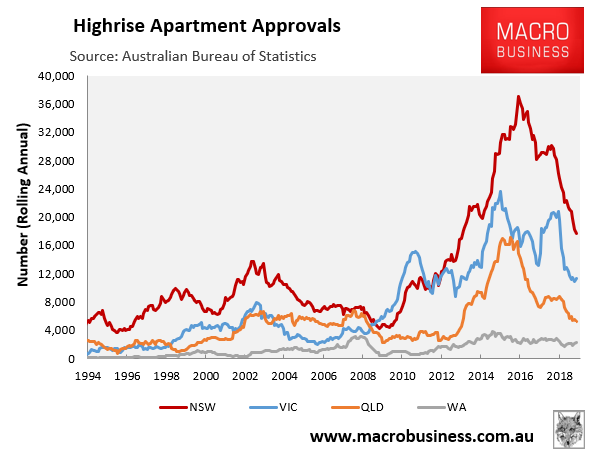 The tidal wave of high-rise apartments built across the East Coast has left recent buyers of off-the-plan apartments drowning in negative equity, according to new research from CoreLogic.
This research shows that more than half of newly constructed off-the-plan apartments in Sydney and Melbourne were worth less than the owners bought them for, whereas nearly a third of off-the-plan apartments in Sydney were worth at least 10% less. From ABC News:
60 per cent of off-the-plan apartments in Sydney, and 52.9 per cent in Melbourne, were valued lower than their contract price at the time of settlement…

In Queensland, 43.1 per cent of units were worth less at settlement than what they were purchased for, and in Western Australia it was 22.5 per cent of apartments…

CoreLogic's head of research, Tim Lawless, said when many of these newly completed apartments were originally sold off the plan back in 2016 and 2017, the market was very different…

"A lot of those off-the-plan buyers have seen a very fundamental shift in the value of the project that they purchased a couple of years ago."

Mr Lawless said there had been a significant oversupply in the high-rise sector, with supply substantially outpacing demand.

But he said concerns around construction quality, remediation costs and flammable cladding had had a compounding effect.

"That [is] probably also weighing on the minds of people in the marketplace and potentially affecting the resale value of those properties as well," he said…
Too true. Demand has evaporated in the high-rise apartment space amid growing concerns over dodgy building standards, flammable cladding, as well as falling overseas buyer demand.
The worst is still to come as newly completed apartments continue to flood the market, alongside more reports of faults and developer bankruptcies.
Avoid the high-rise market like the plague. It still carries loads of risk with little upside.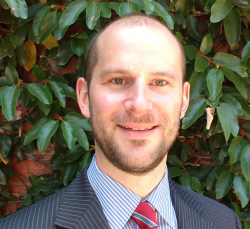 Latest posts by Leith van Onselen
(see all)