NSW Treasurer, Dominic Perrottet, is leading renewed calls for the federal government to reinstate the Abbott Government's "asset recycling" program to provide states with financial incentives to reinvest the proceeds of asset sales into new infrastructure projects:
On Thursday, the state Treasurers will meet among themselves and Mr Perrottet said he would seek support for the states, as a collective, to push federal Treasurer Josh Frydenberg to reintroduce asset recycling.

The initiative was first introduced by then-treasurer Joe Hockey in 2014 and involved the Commonwealth paying 15 per cent of the cost of an infrastructure project from a $5 billion fund if the state was funding it from the proceeds of an asset privatisation…

NSW is already investigating leasing out its forestry corporation, a softwood plantation business, as part of a plan for more asset sell-offs to pay for infrastructure projects…

Mr Pallas said Victoria supported NSW's push to bring back asset recycling but added it was of questionable benefit to Victoria because it had very few assets left to sell.
I was never a fan of the Abbott Government's 'asset recycling' program because it encouraged the state governments to sell-off essential infrastructure without giving due regard to longer-term consequences, leaving taxpayers worse-off.
The Productivity Commission had similar concerns, warning that asset recycling "could act to encourage privatisation in circumstances that are not fully justified and encourage the selection of new projects that do not have demonstrable net benefits".
Over recent years, Australian Competition and Consumer Commission (ACCC) head, Rod Sims, has also issued a spate of warnings about, and voiced opposition to, the spate of asset privatisations being undertaken across the country, which he regards as lessening competition in key markets, harming consumers and stifling the economy's productivity.
The first rule of any privatisation should be that it boosts competition within the relevant market, and at a minimum does not lessen competition.
Unfortunately, recent privatisations have broken this golden rule, placing achieving a heavy sale price above the interests of users, in turn stifling competition and productivity.
Our politicians pursue this approach because it allows them to deliver both lower taxes and reduced public debt simply by transferring the ownership of monopolies from public to private ownership.
But there's a catch: the new private owners will almost always use their market power to force-up user costs and boost their profits. We have seen this time and time again with ports, airport parking, toll roads, and utilities (e.g. electricity, water and gas). In most cases, the cost-of-living burden for users is the same as raising their taxes, albeit it in a less transparent manner since monopoly profits are easier to hide from public view.
What is most concerning about reintroducing another "asset recycling" program is that it presumes private ownership is superior in all cases, rather than basing decisions on objective economic criteria, on a case-by-case basis, and ensuring that an adequate regulatory framework is put in place first.
Two classic examples highlight the idiocy of the NSW Government's latest 'asset recycling' push.
First, the NSW Government recently sold off the monopoly land titles registry for $2.6 billion to pay for two new useless footy stadiums. The likely end result is that NSW end-users will be gouged by the new monopoly owner of the land title registry, whereas the NSW State Government will also lose a reliable income stream.
Second, in order to pay for the $17 billion WestConnex toll road in Sydney, existing public have been tolled for the first time ever (including the M4), with tolls also contracted to increase by 4% annually for the next 43 years! Obviously, this will dramatically increase costs for households using these roads.
Moreover, the main reason why NSW has sought to sell-off its major assets in the first place is to raise the funds necessary to overcome infrastructure bottlenecks caused, to a large extent, by the federal government's mass immigration program (chicken meet egg).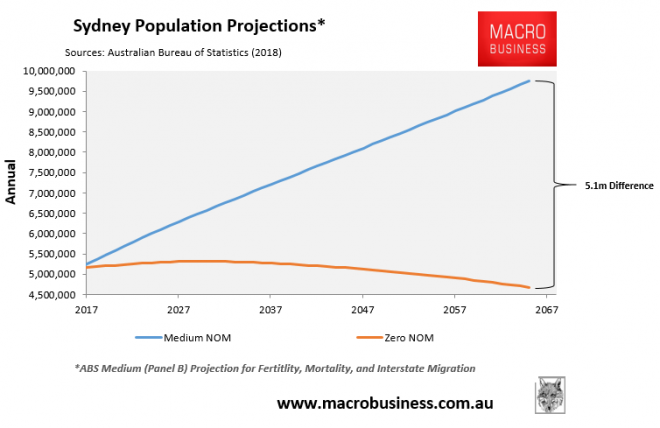 Therefore, the first best solution is for the NSW Government to adopt a bi-partisan stance and publicly demand that the federal government slash the immigration intake. This would alleviate pressures on infrastructure, and eliminate the need to sell-off assets to build new expensive projects.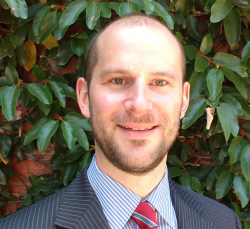 Latest posts by Leith van Onselen
(see all)