Yesterday's NAB survey beautifully exposed why the Aussie economy is no danger of any kind of rebound worth the price of admission. The charts are from Westpac. For a decade, the prow of the SS Aussie economy, that has cut threw the global swells, has been construction. But it has hit an iceberg as dwelling construction sinks and the infrastructure build-out wallows owing to Recessionberg austerity: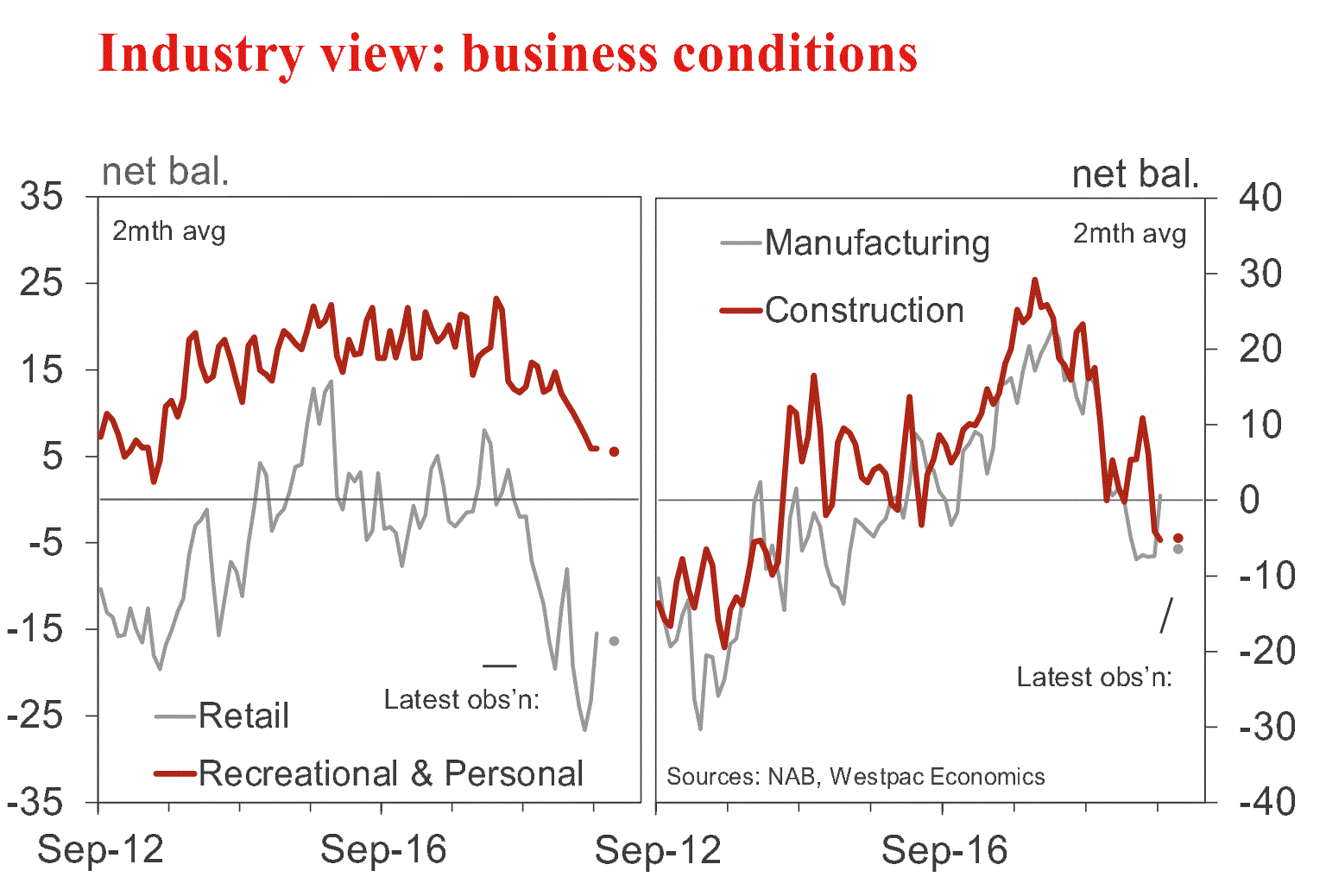 Notice two things on the chart. First, the very weak 2011-2013 period. This was during the biggest Australian construction booming history but it was all in mining, which the NAB survey does not pick up very well.  As that boom collapsed in the "mining capex cliff" the RBA engineered an east coast property price and apartment building boom to save the economy, which is now going bust.
There are 626 words left in this subscriber-only article.