The Coalition's Dave Sharma – chairman of the Joint Standing Committee on Treaties and the member for Wentworth – has penned a spurious article spruiking the latest batch of so-called Free Trade Agreements (FTAs):
In these times of growing global economic uncertainty and mounting trade tensions, countries such as Australia need to stand up for the principle of free trade and shore up the foundations of the global trading system…

This is why it is important for Australia to stand up for the global trading system and play our part to maintain and improve its liberal and open character.

Australia has concluded two important free trade agreements in the past year with Indonesia and Hong Kong. Parliament's Joint Standing Committee on Treaties has just reviewed both agreements…

Securing better access to export markets for Australian producers is one of our best forms of protection against global economic headwinds.

These FTAs do just that.
Where is the evidence that having a spaghetti bowl of mis-matched FTAs is beneficial for Australian welfare?
Because basic trade theory says that FTAs generally result in "trade diversion" – effectively a situation whereby the importing country shifts its buying from a more efficient, lower cost country whose goods are subject to a tariff towards the less efficient and higher cost FTA partner whose goods are not subject to a tariff – a situation that can be welfare destroying.
FTAs also contain complex rules of origin (ROO), which can raise administrative costs for businesses (including complying with paperwork requirements) and custom services in administering and auditing the ROO, thereby undermining any small benefits. Both these pitfalls are explained in more detail here.
These hidden costs were confirmed by research from HSBC and the Australian Chamber of Commerce and Industry, which found that Australia's FTAs have been drafted poorly and are so complex that they are next to useless in a commercial sense. As such, there has been a poor take-up rate by Australian businesses exporting to partner countries.
Australia's FTAs have been largely negotiated in secret from the public, but opened to corporations and industry groups who are free to lobby for their interests.
The problems are most pressing in non-trade areas like intellectual property, investor-state dispute settlement (ISDS) and labour market access, where the interests of corporations are most detached from ordinary citizens.
This is why the Productivity Commission (PC) has remains such an ardent sceptic of FTAs, claiming they have been "characterised by a lack of transparent and robust analysis, a vacuum consequently filled at times by misleading claims". The PC has also repeatedly called for an independent and transparent analysis of the costs and benefits to Australia both before negotiations commence, and after an agreement has been signed.
Sadly, the PC and the public's interests have been ignored, resulting in sub-optimal FTAs that lack transparency and oversight, and entrench corporate interests at the expense of the broader public.
But it is not just the PC that has displayed concerns over Australia's FTAs.
The Crawford School of Public Policy at the ANU conducted a study of the Australia-US FTA (AUSFTA) and found that a decade after signing, the agreement has diverted more trade than it has created.
The ANU's Peter Drysdale estimated that "Australia alone has suffered trade losses [from AUSFTA] the annual equivalent of the current price of around 18 Japanese, German, Swedish or French submarines through this deal".
Whereas Peter Martin noted that a study commissioned by the Government "on the new Japan, Korea and China agreements found that taken together they will boost our exports 0.5 to 1.5 per cent, while boosting our imports 2.5 per cent, which means they will send our trade balance backwards".
Where is the acknowledgment from Dave Sharma of these pitfalls? And why won't the Coalition follow the PC's recommendations and implement better processes towards FTA negotiations going forward?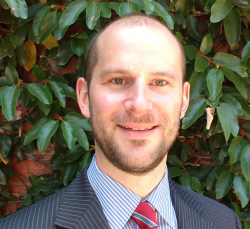 Latest posts by Leith van Onselen
(see all)