Not a large one. He should still get the boot. But a report today at Banking Day shows why some backtracking may be in order:
Around 100,000 Australian home borrowers could be hit with rate increases on owner occupier mortgages after up to A$70 billion worth of home loans were reclassified as investment borrowings by the banking regulator.

Details of the potential mortgage time bomb were confirmed to Banking Day yesterday by major banks.

Under a new statistical collection system introduced recently by the regulator, the definition of what constitutes an "owner occupier loan" has been tightened to include only a borrower's primary place of residence.

Loans used to purchase holiday houses and apartments as "secondary residences" no longer meet the "owner occupier" definition and are now officially classified by banks as exposures to investment borrowers.

…As a result, the proportion of the bank's home loan book now exposed to investment borrowers has blown out to 45 per cent compared to 36 per cent before the new statistical method was applied.

…CBA, which suffered a $21.5 billion decline in owner occupier loans in July, saw its exposure to investment borrowers climb to 35.6 per cent from 30 per cent.

Sources at several major banks confirmed to Banking Day on Tuesday the profound impact the loan reclassifications could have on their future regulatory capital requirements.
Here are the charts. Monthly: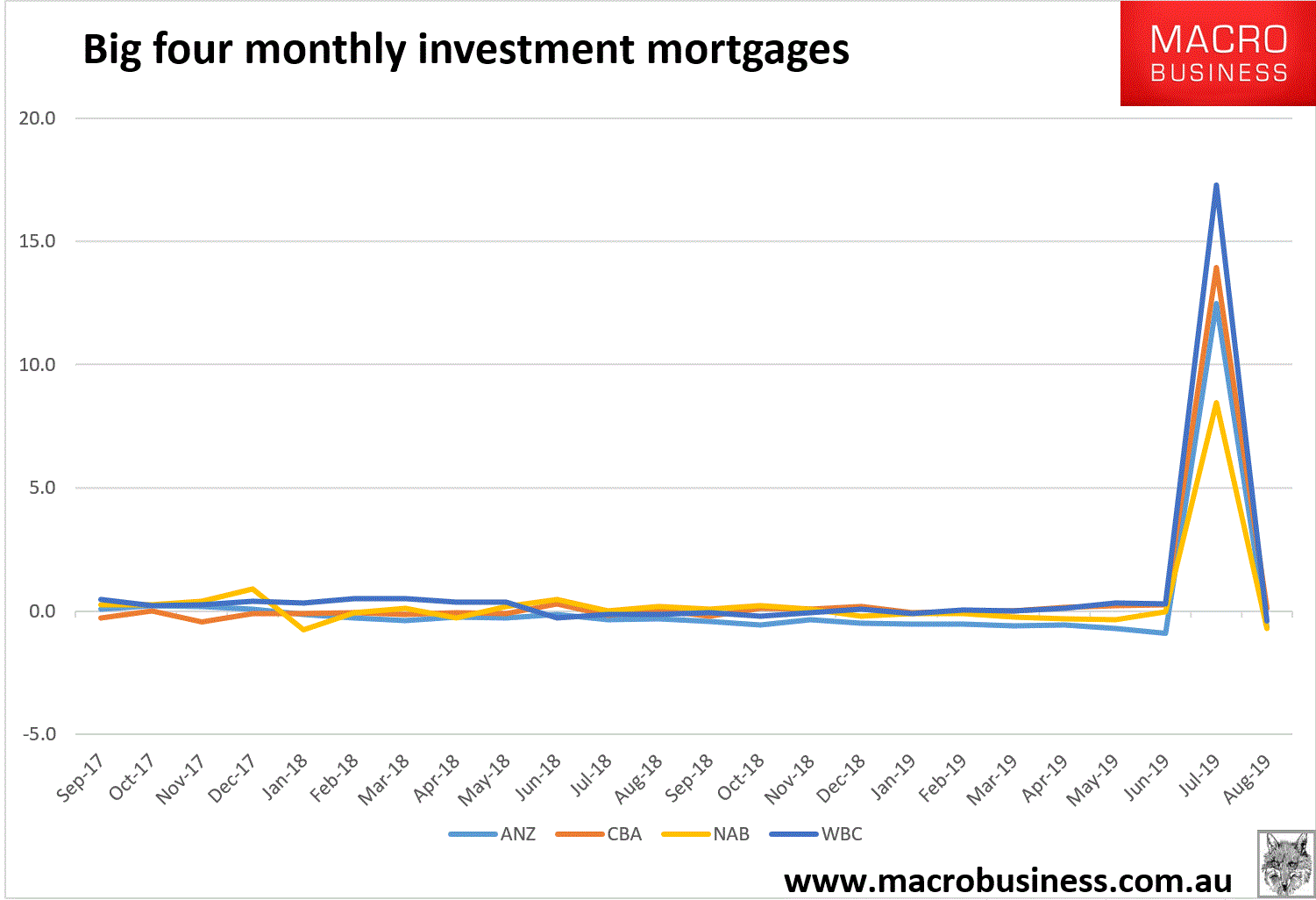 Yearly: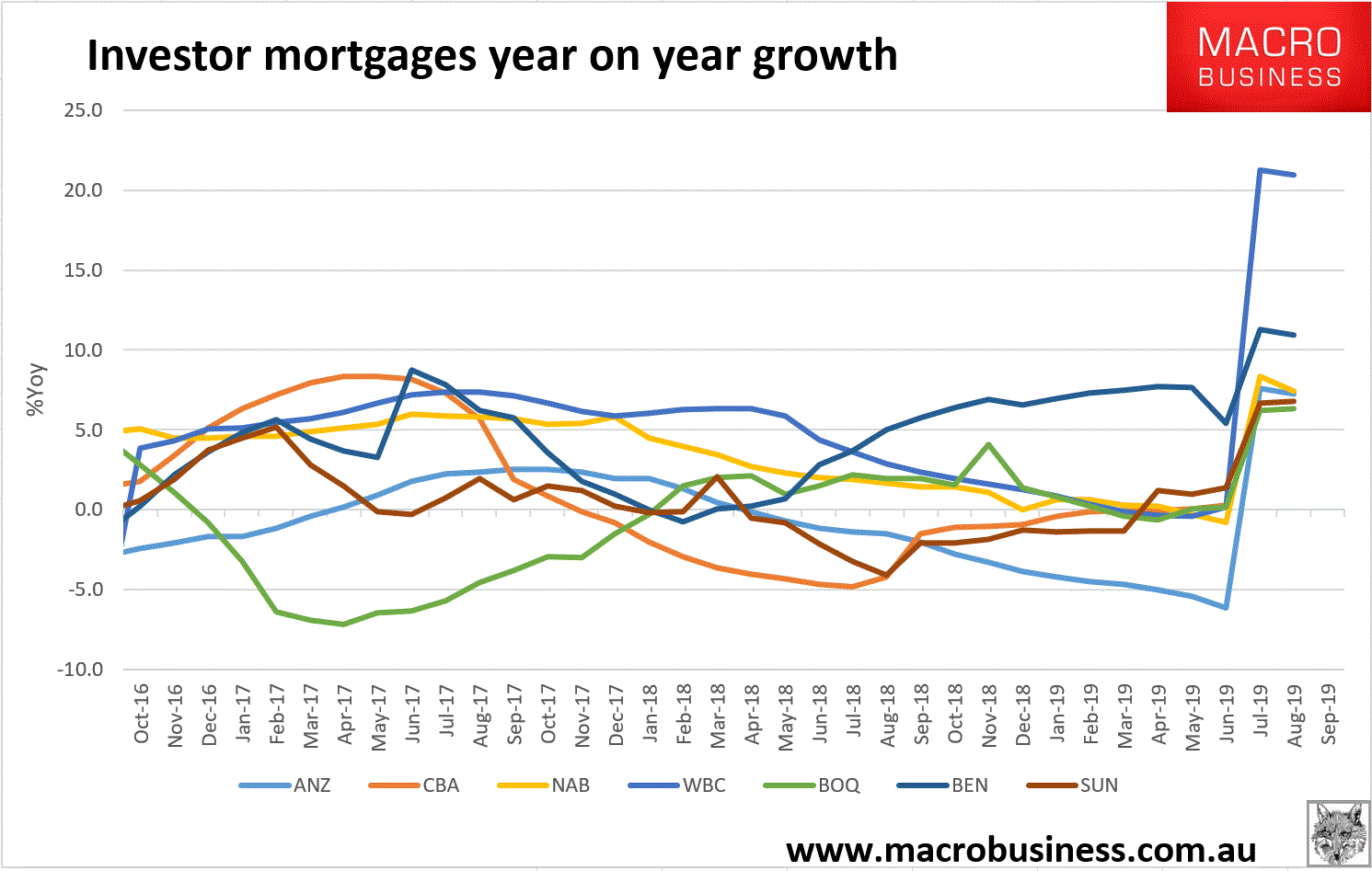 Aggregate: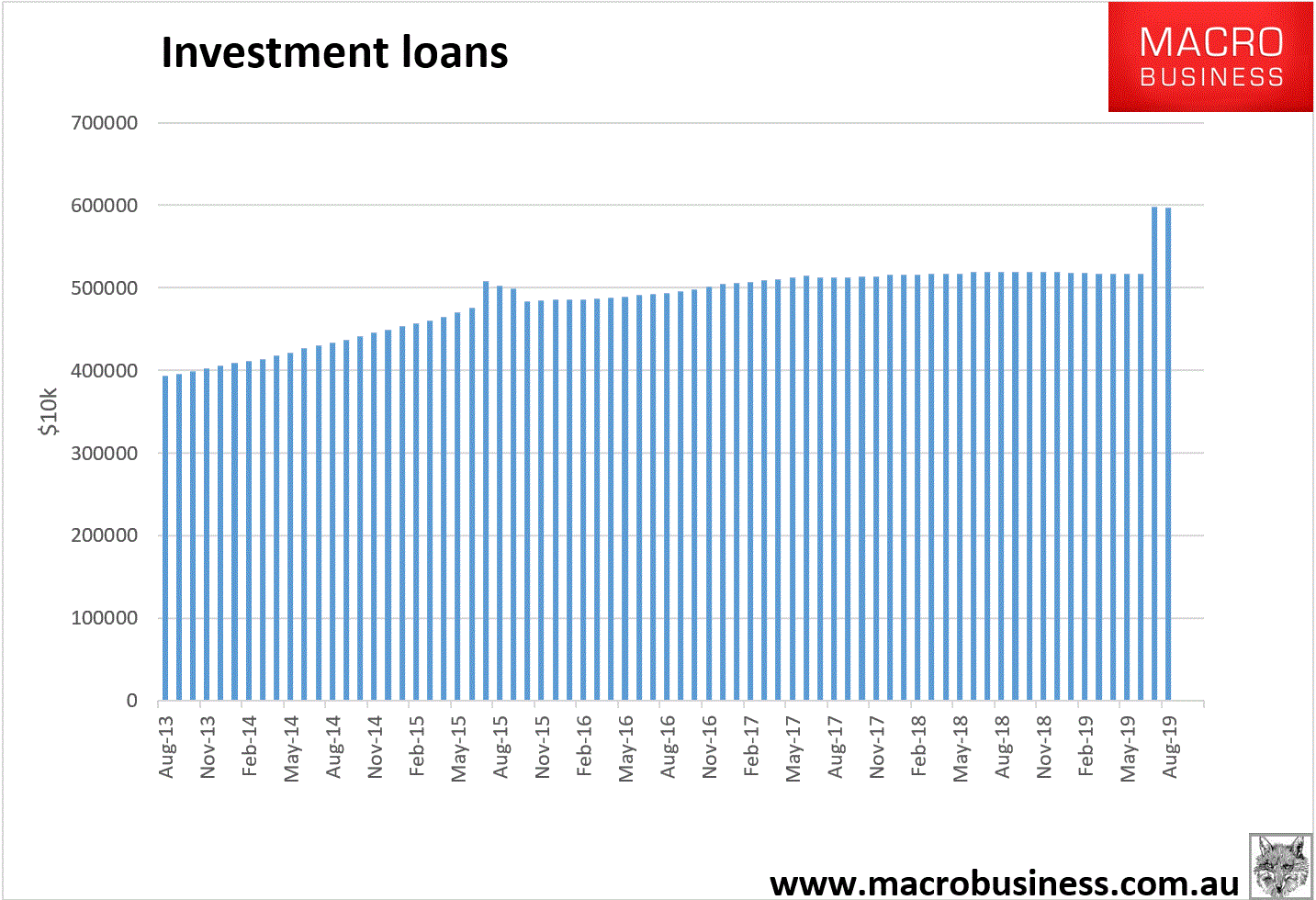 These loans should be considered "investor" given they are not owner "occupied" so I will be thrilled to issue a little apology to Wayne Byers if the change sticks, the banks are forced to hold more capital, and interest rates rise on these loans.
Sadly, given the history of capture and corruption, I have every faith that the banks will persuade APRA that no such change is needed.
Prove me wrong, Wayno!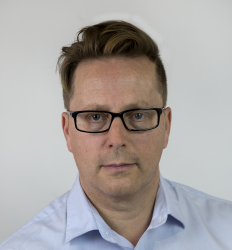 Latest posts by David Llewellyn-Smith
(see all)