Owners of the 132 apartments in the Mascot Tower, which was evacuated in mid-June after experiencing severe cracking, claim they are facing financial "execution" as the remediation bill surges past $20 billion:
One loan proposal would offer up to $20 million at a 7.7 per cent variable interest rate per annum over 15 years, with funds to be put towards stages one and three of the remediation works which have already started.

One resident, who did not want to be named, said "the options presented to us as owners are like choosing a preferred execution method".

Another owner said both options are "very bad", adding he had spoken with a bankruptcy lawyer on Wednesday morning.

"We don't know whether the $20 million is the end or just the beginning. We have not yet received the final costing," the owner said. "The strata committee can liquidate me if they push through the motion in the AGM"…

Residents have renewed their pleas to the NSW government for financial assistance.
This comes after residents of the Opal Tower, which was evacuated on Christmas Eve amid severe cracking, were told they face a ten-fold increase in insurance premiums.
As I keep saying, this is likely only the tip of the iceberg given the unprecedented boom in high-rise apartment construction over the past decade: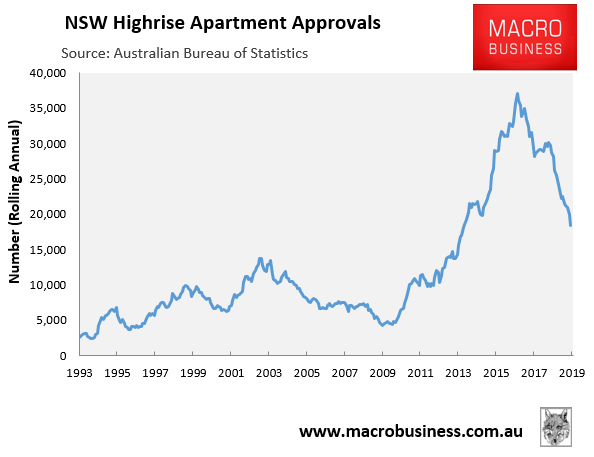 According to the ABS, around 200,000 high-rise apartments were approved across NSW over the past decade, many of which likely contain significant faults.
The cost of rectification will be massive and will likely fall on both apartment owners and taxpayers alike, with most developers getting away scot-free.
The saga will also dissuade would-be buyers from purchasing high-rise apartments, adding to Australia's dwelling construction bust.
Privatise the gains, socialise the losses.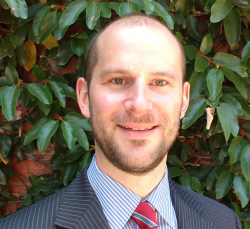 Latest posts by Unconventional Economist
(see all)