Another report has emerged highlighting how Malaysians are manipulating Australia's electronic travel authority (ETA) visa system to stay long-term in Australia:
Australia's population of 64,600 lapsed visa holders is more than triple the size of last year's refugee intake, newly released Immigration data has revealed.

Malaysian visa overstayers were the most highly represented, with around 9,440 living in the country in June 30 last year…

The data shows the vast majority of visa overstayers were on tourist visas – an estimated 47,000 – followed by student visas at around 10,000…

The data also breaks down the length of overstays, with around 12,000 people staying in the country without a visa for more than 20 years…

Malaysians are the biggest group in the visa overstay data, beating much more populous countries like China, India and the United States.

Many high-profile Malaysians, including members of parliament, were educated in Australia under the Colombo Plan…

Those highly educated, low-risk Malaysians have led to the country receiving a 'low-risk' visa rating from Immigration, which makes it easy for them to get visas with minimal vetting…

Malaysia is covered by the Electronic Travel Authority, which means their tourist visas are essentially approved automatically…
The ABC last month also revealed that 33,000 Malaysians have exploited Australia's ETA system over recent years in order to travel to Australia to then submit fraudulent applications for asylum:
High Commissioner Andrew Goledzinowski said 33,000 Malaysians had applied for asylum in Australia in recent years…

"Many who overstay then apply for refugee status…. They are doing it because they know we are a generous country"…

"From the information we have, the large number [applying for asylum] is due to the fact that Malaysians are taking advantage of Australia's immigration laws to enable them to stay longer in an unlawful manner," said a statement from Malaysia's Ministry of Foreign Affairs…

"Everybody [in Malaysia] has got this idea that it's so easy to get asylum in Australia," [James Chin, director of the Asia Institute Tasmania] said.
The issue has even garnered attention from the Malaysian Government:
The Malaysian government this week acknowledged Malaysians seeking to earn money in Australia were scamming the country's protection visa system by the thousands each year…

Malaysian Deputy Foreign Minister Marzuki Yahya told parliament there were few disincentives for workers to try their luck because it was so cheap to apply for a protection visa.

The worst that could happen was they would be sent home at Australia's expense…
The obvious policy solution to stop this rorting is to suspend Malaysia from the ETA system.
Australia's visa system is being badly undermined by tens-of-thousands of Malaysians making bogus claims for asylum, as well as working illegally.
This is clogging up the Administrative Appeals Tribunal (AAT), as noted by Senate Estimates yesterday:
Top five countries for refugee appeals in 2018-19:

Malaysia (5858)
China (1561)
Vietnam (465)
India (227)
Pakistan (178)

"In the last three years, certainly Malaysia has been the dominant country, it has represented more than half of the protection lodgements," AAT official Sobet Haddad told the committee.
This fake refugee influx is also costing Australian taxpayers dearly, given each migrant and refugee case reviewed by the AAT costs between $2137 and $3036 to review.
As long as Malaysia remains on the ETA system, the pathway to exploitation will remain wide open.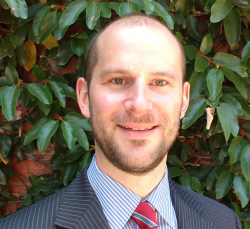 Latest posts by Unconventional Economist
(see all)