The ease with which Labor can win the next federal election is nicely illustrated today by two stories. The first is that ScoMo's polling is very weak for a honeymoon period PM as the weak economy drags him down. The second is captured nicely by Peter van Onselen:
The Australian Electoral Commission has released data that shows Bill Shorten's Labor Party won more of the two-party vote on election day than the Coalition did. However, Labor was trounced in the pre-poll and postal votes, which delivered Scott Morrison an unexpected victory.

…The opposition won only five of 16 seats in WA and six of 30 seats in Queensland. Labor won 57 seats around the rest of the country compared with the Coalition's 43.

…The twin frontier states of Queensland and WA rebuked the Labor agenda to such an extent that Labor winning well elsewhere simply didn't matter. And these states have done so too often in recent federal elections for the federal arm of the Labor Party not to take note.

Something has to change.
You're damn right it does. But so far it isn't. Indeed, all Labor has done since the election is get more obnoxious to QLD, which is the one that really matters.
Let's recall again how QLD was lost to Labor. It was NOT lost to ScoMo. It was lost to the fringe nationalist parties of One Nation and Palmer United. These two had very consistent messaging around nationalist politics including:
immigration cuts;
China is a threat;
Australian miners matter more than climate change, and
progressives can't be trusted.
There's more but that's essence of it.
The first two are easily dealt with. Just commit to halving mass immigration and stop all of the ALP China grovelling. Though the latter might be harder than it looks given the penetration of CCP bribery into the party.
Climate change is more prickly but Labor can finesse policy towards solutions that keep rural districts in business, such as:
carbon capture and storage;
hugely boosted drought relief, and
national infrastructure development in the regions.
The fourth issue is simply one of style, given most of the social policy debates that exercise progressives are little more than that. Social justice issues can go forward virtually unchanged, you just de-emphasise them as policy priority, instead focusing on national interest.
There is no need to go "full retard" on One Nation style policies such that Labor loses the cities. Though it can certainly move pretty far given how out of favour ScoMo's troglodytes are. Labor simply needs to rediscover some traditional Australiana. Mark Latham is an excellent example though he is a cockroach when Labor needs a cane toad. Jim Chalmers is the obvious candidate but he has all the wrong policy ideas and zero appeal as the kind of rough and ready retail politician needed.
There is an irony in all of this. Traditional Labor is much better positioned to manage this nationalist revolution in the conservative states than is the Coalition. The Nats are forced bedfellows with liberals. Regions have always been economically nationalist, it's only social conservatism that lines them up with the Liberal Party. Labor has a great tradition of managing borders, in the widest possible sense, for workers.
Consider the upside for these policy shifts. Wages will rise. And there is no need for such polarising reforms as changes to negative gearing. House prices will correct all by themselves as demand falls. This is the stuff of the inter-generational and class equity that Labor's brand it built upon.
There is a bit of a problem in that QLD nationalism will actually lose votes in WA, which is little more than a Chinese satellite state, but that's OK. All federal elections are now won and lost in QLD so just focus there. Win back five QLD seats and win government.
The LNP merged with Palmer United to win. Labor must merge with One Nation to counter.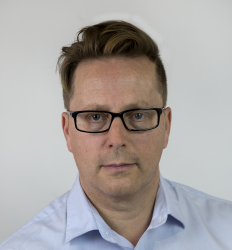 Latest posts by David Llewellyn-Smith
(see all)