Regular readers will know that the notion of a coming slowdown in Chinese real estate investment has been one reason why MB is more bearish on Australia than most. We've been expecting a slowdown in investment and floor space under construction for a year yet it is has not materialised. Indeed, housing investment have been the key area of Chinese economic out performance, protecting it from the impacts of the trade war: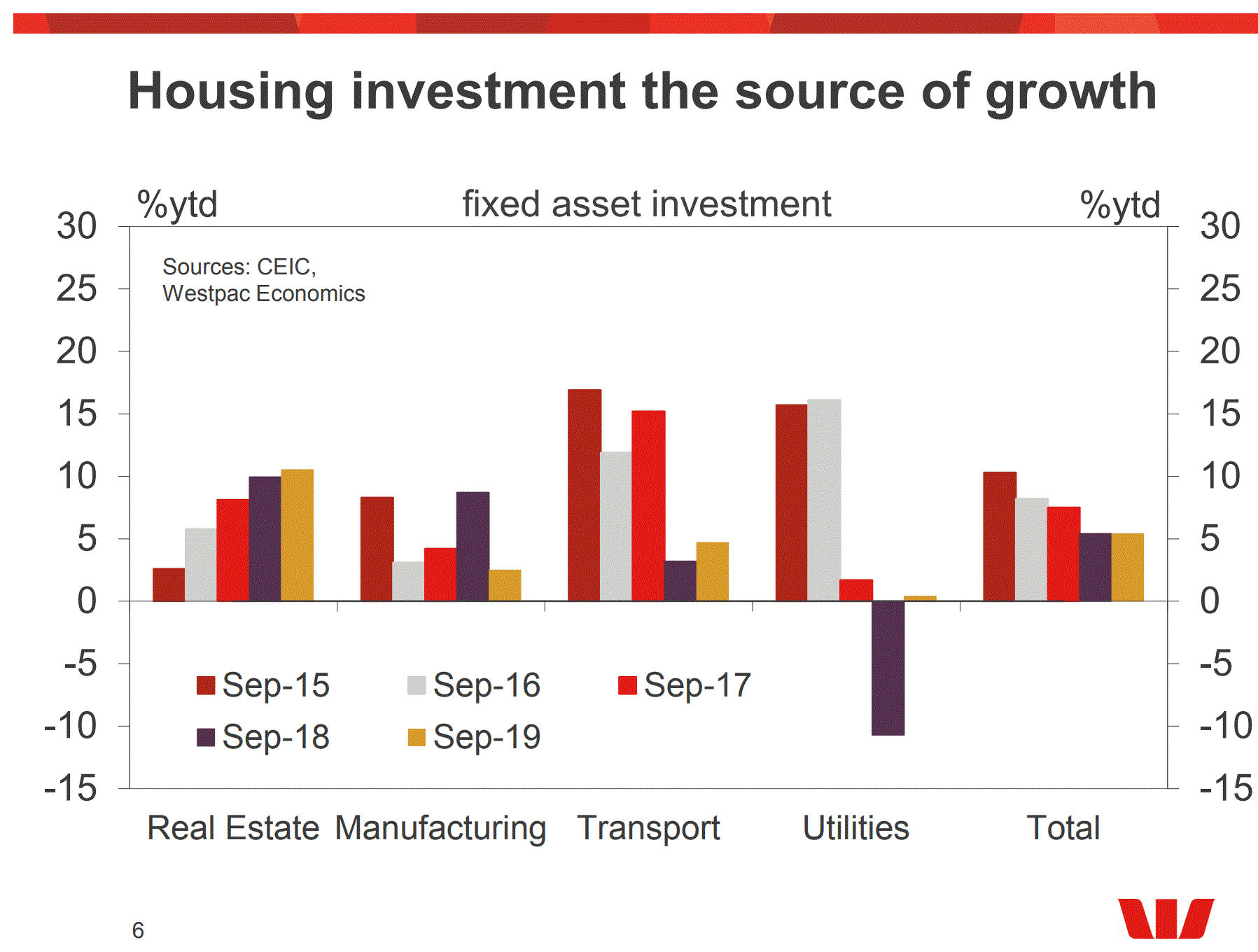 Yet there are reasons, or reasoning, to suggest that that slowdown is still coming. Let's run through them.
There are 1617 words left in this subscriber-only article.