Earlier this year, ABC's Four Corners aired a damning report entitled "cash cows", which heavily criticised Murdoch University for achieving a 92% surge in international students enrolments between 2017 and 2018 by dropping English language standards and "dumbing down" courses for profit, thereby driving increased incidences of plagiarism, academic misconduct, and rising failure rates.
The ABC's critique was spearheaded by three whistle-blowing academics, who put their careers at risk by coming forward knowing that they faced possible retribution from Murdoch University.
One of these academics, Dr Gerd Schroeder-Turk, is the only staff elected representative to Murdoch University's governing body, known as the Senate. Dr Schroeder-Turk told Four Corners that he and his fellow staff had raised concerns about international students repeatedly across various committees, but had been continually ignored by the top brass:
ASSOC PROF GERD SHRODER- TURK: I've got very serious ethical concerns about the way the practices that we're applying in the international students' recruitment space. I'm concerned both about the welfare of the students and the wellbeing of the students, as well as about the academic integrity, or the problems related to academic integrity that result from this…

Admitting students who don't have the right qualifications, or right prerequisites, or correct language capabilities is setting them up for failure…

Between me and my colleagues, we have raised concerns about these issues in almost all relevant university committees. I can only, at this point in time, assure you that I have raised my concerns in all the forums that I was able to raise them in.
On Friday, we learned that Murdoch University had launched legal action against Dr Schroeder-Turk, pursuing potentially millions of dollars in damages for causing a drop in lucrative international student enrolments. The university has also demanded the names of journalists that spoke to Dr Schröder-Turk:
[Murdoch University is] suing him for damages over his public commentary during the ABC program. The university said he cost the university revenue after a drop in international student enrolments, according to the ABC…

The university has also continued to "press for particulars of the identity of the journalists to whom the statements … were made, and the dates on which those statements were made", according to a procedural judgment in August.
Murdoch's legal action has provoked a strong push-back from the National Tertiary Education Union (NTEU), which has launched an online petition named #IStandWithGerd:
Something is very wrong when a university takes action against a whistle-blower for speaking out about important concerns of staff when they had repeatedly tried to address the issues internally without success. When that person is also the only elected academic member of the governing body and clearly had academic and intellectual freedom rights to do so, it is, and should be, a concern for all who care about our universities.

This is the situation facing Associate Professor Gerd Schroeder-Turk who appeared on ABC's 4Corners earlier this year, putting his job on the line, for the sake of the welfare of international students and maintaining the academic integrity of the institution. Murdoch University have now sued him personally for damages that could run into millions of dollars that they say has arisen as a result of his appearance on the program (not the ABC, just Gerd). You can watch the ABC story here.

This not the first time that universities around the country have targeted members of Senate and Councils, nor is it the first time that Murdoch has tried to use the courts to silence critics. On each and every occasion we have stood together and protected the target of action.

We ask you now to stand with Gerd Schroeder-Turk. Send this university, and every other university, the message that we will protect whistleblowers and that when they touch one they touch all.
The petition is aimed at new Chancellor Gary Smith, who only took up his role on 8 August 2019. The NTEU also claims that "Murdoch has attempted to remove Gerd from his elected position on the University Senate, effectively silencing the only voice of academic staff in that forum. This is totally unacceptable".
We wish Dr Gerd Schroeder-Turk the very best in his battle with Murdoch University and will watch his case closely. Because if Murdoch wins, it will strongly discourage other academics from coming forward and blowing the whistle on Australia's international student scandal.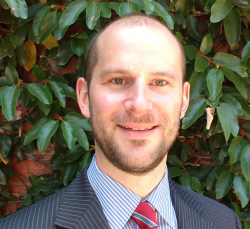 Latest posts by Unconventional Economist
(see all)