L-plate Treasurer Josh Recessionberg continues down his self-destructive path today. Via the AFR:
In an interview with The Australian Financial Review before flying to an International Monetary Fund meeting in Washington DC, Treasurer Josh Frydenberg said restoring the budget to surplus was not a vanity exercise but integral to the government's plan to buttress the economy against a further deterioration caused by external factors.

"A strong budget position helps build the resilience of the economy for external shocks, whenever that may occur, and your ability to respond to those shocks with a fiscal response."

"The surplus is not an end in itself.

"And it's not mutually exclusive from the other fiscal decisions we're taking on the economy – on infrastructure and tax, for example – and that we'll continue to take."
Meh. When you find yourself having to deny the obvious to survive a barrage of questions you know you've already lost the debate and the agenda. The surplus is an exercise in political vanity, nothing more and nothing less. It's only purpose is to be able to lay claim to the mythical mantle of "good economic management", even at the expense of the economy!
The bill is mounting. PM ScoMo is being sucked in, at The Australian:
Scott Morrison is staring down ­increasing pressure from business leaders to take action to boost economic growth, in the face of a "synchronised'' global slowdown that is sapping confidence despite repeated cuts in official interest rates.

The Prime Minister vowed to keep a "cool'' head as Tuesday's downgrade in Australian growth forecasts by the International Monetary Fund dominated debate in federal parliament and triggered calls from Anthony ­Albanese for a global financial ­crisis-style stimulus package.

…Australian Industry Group chief executive Innes Willox called for tax cuts and infra­structure projects to be brought forward.

…"You need the strong anchor of a strong budget to deal not only with the challenges of today, but to ensure that we have resilience for the challenges that will undoubtedly come in the years ahead as a result of the global economic outlook that we see," he said.
Even the AFR's bankrupt moral compass is beginning to sense the damage as "business" barometer Jeniffer Hewitt turns:
The timing is in waiting for the combination of interest rate cuts, tax cuts, infrastructure spending and an upturn in housing prices to stir a flaccid domestic economy. Yet as the year rushes to its end with such limited impact so far from any of those drivers, that sense of timing is looking ever more suspect.

It makes it more likely the government will have to use its December budget update to announce additional limited spending or targeted tax relief like accelerated depreciation allowances to bolster business investment. Yet this too will still be heavily constrained by the government's focus on the surplus.

Much will depend on the GDP figures for the September quarter, especially whether people are spending or saving their extra tax returns, and those won't be available until early December.
You'll be waiting a while. Q3 is going to be bad. There is nothing to drive growth. The consumer is bunkering. Infrastructure has topped out. Dwelling construction is crashing. Business investment is weak if not flat. Public consumption is all that there is.
Recessionberg only has to beat a 0.3 and 0.1 over the next two quarters to claim growth has bottomed but he is going to struggle to deliver even that.
And beyond Q3 and Q4 this year lies the terms of trade shock that is going to ravage his surplus anyway, right along with nominal growth and incomes.
Recessionberg (and presumably Treasury) is operating on the same outmoded model of the Aussie economy that the RBA just woke in fright from. Its minutes this week said a lot of sensible stuff for the first time:
Members also considered the argument that some monetary stimulus should be kept in reserve to address any future negative shocks. However, that argument requires changes in interest rates to be the key driver of demand, rather than the level of interest rates, which experience has shown to be the more important determinant. Members concluded that the Board could reduce the likelihood of a negative shock leading to outcomes that materially undershot the Bank's goals by strengthening the starting point for the economy.

The Board's discussions also focused on the ongoing strength in employment growth. The period of strong employment growth had not reduced spare capacity in the labour market significantly. Almost all of the strength in employment growth over the preceding three years had been matched by higher participation, so there had been little progress on reducing unemployment and underemployment. It was also possible that participation was rising partly in response to weak growth in incomes. Moreover, employment growth was forecast to slow over the period ahead.

Members also discussed the possibility that policy stimulus might be less effective than past experience suggests. They recognised that some transmission channels, such as a pick-up in borrowing or the effect on the home-building sector, may not be operating in the same way as in the past, and that the negative effect of low interest rates on the income and confidence of savers might be more significant. Notwithstanding this, transmission through the exchange rate channel was still considered likely to work effectively, and evidence suggested that the positive effects of lower interest rates on aggregate household cash flows via lower debt repayments was likely to support household spending, given that household interest payments exceed receipts by more than two to one.

Members also noted that the housing market and other asset prices might be overly inflated by lower interest rates. Members acknowledged that asset prices were part of the transmission mechanism of policy, including by encouraging home building. By themselves, higher asset prices were considered unlikely to present a risk to macroeconomic and financial stability. This assessment would need to be reviewed if rapidly increasing asset prices were accompanied by materially faster credit growth, weak lending standards and rising leverage. Although household debt was still considered high, members saw only a limited risk of excessive borrowing at the current juncture: household disposable income growth (and thus borrowing capacity) is weak; the memory of recent housing price falls is still fresh; and banks are still quite cautious in their appetite to lend. Nonetheless, members assessed that close monitoring of this risk was warranted.

Members concluded that these various factors did not outweigh the case for a further easing of monetary policy at the present meeting. Taking into account all the available information, including the reductions in interest rates since the middle of the year, the Board decided to lower the cash rate by a further 25 basis points. Members judged that lower interest rates would help reduce spare capacity in the economy by supporting employment and income growth and providing greater confidence that inflation would be consistent with the medium-term target. Members also noted the trend to lower interest rates globally and the effect this was having on the Australian economy and inflation outcomes.
The RBA has finally recognised the structural changes wrought upon the economy by destructive population growth, without actually naming it:
income can't grow as immigration creates its own supply and ravages work security;
dwelling construction has been dislocated by the defect crisis arising from breakneck approvals and foreign builders;
house price wealth effects are waning as household debt hits extremes and bear monitoring as the Government pours in more warm bodies.
For Recessionberg, the notion that he should keep his powder dry makes no sense in this economy, either. There is no income growth. Asset price rises are no longer trusted so the wealth is saved. There is no follow through construction from rising house prices, indeed there are falls. Public demand has generated all of the jobs and growth in the economy for the past year for these very reasons and it is beginning to wane. Moreover, a national income shock is already underway as the terms of trade fall, making it all worse, and destroying the surplus virtually before it arrives.
Recessionberg is in the same place that the RBA was a year ago. He's generating a bust that will soon enough threaten to derail his only positive, rising house prices, to absolutely no purpose based upon a notion of the economy long since dead.
It's vanity and stupidity both.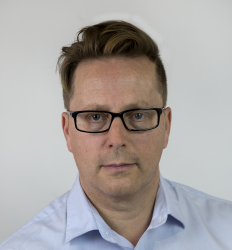 Latest posts by David Llewellyn-Smith
(see all)