She's a Bobby Dazzler our Gladys:
Treasurer Josh Frydenberg and backbencher Gladys Liu have conceded that controversial Chinese-language signs they put up at voting booths on the day of the federal election had the wrong translations.

In filings made in the Federal Court on Wednesday, Mr Frydenberg and Ms Liu said that the signs "intended the following translation: to make your vote count, put a one next to the Liberal Party candidate", but the signs, which were in Australian Electoral Commission colours, told voters that "the correct voting method" was to put a one next to the Liberal candidate.

…Ms Liu's tight election win is being challenged by a voter in the seat of Chisholm, Vanessa Garbett, who has previously been involved in the union movement.

Had 546 voters cast their ballot for Labor instead of Ms Liu she would not have won the seat, AEC results show.

About 20 per cent of the people living in the electorate where the Chinese-language signs appeared spoke either Mandarin or Cantonese at home, according to the 2016 Census.
Still more lies at SBS:
The Chinese-language signs bore a resemblance to the Australian Electoral Commission's official colours of purple and white, had no Liberal identification and did not refer to Liberal candidates by name or policies.

But according to The Guardian, the two MPs challenged the idea that it was "the same colour scheme" instead saying it was "similar".

"Other parties have used purple and white signs on polling booths," the defence reportedly said.

The pair allegedly contended that the Liberal Party's acting Victorian director Simon Frost "did not set out to mislead any voter" with the signs.

"Rather, Mr Frost sought to explain to voters who could read Chinese and who were considering voting for the Liberal party how to do so in a valid way, and also to encourage voters who had not yet made up their mind to vote for the Liberal party."
By-elections for both, please. Let's test how much the denizens of Chisholm really want to be represented by a "double agent".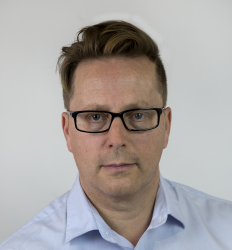 Latest posts by David Llewellyn-Smith
(see all)