And so it goes. via NT News:
THE operators of Darwin's first gas plant, ConocoPhillips have sold the LNG plant and its North Australia assets for more than $2 billion.

Oil and gas producer Santos says it will pay $2.04 billion for ConocoPhillips's operating interests in Darwin LNG, Bayu-Undan, Barossa and Poseidon gas assets.

…Santos is in discussions with existing Darwin LNG joint-venture partners for equity in Barossa and in advanced discussions with LNG buyers for Barossa offtake volumes, including with an existing partner in Darwin LNG.

Santos managing director and chief executive officer Kevin Gallagher said the acquisition of the ConocoPhillips assets aligns with Santos' growth strategy to build on existing infrastructure positions while advancing its aim to be a leading regional LNG supplier.

"This acquisition delivers operatorship and control of strategic LNG infrastructure at Darwin, with approvals in place supporting expansion to 10 mtpa, and the low cost, long life Barossa gas project," Mr Gallagher said.
ConocoPhillips is a partner in APLNG on Curtis Island where it is part of the east coast gas cartel with STO which runs GLNG. So this deal is really just trading footy cards within the cartel as Aussies still can't their hands on enough gas just to turn the heater on.
Remember, it was STO that most egregiously lied to the Australian people about the development of the cartel, previously at The Australian on gas:
As Santos worked toward approving its company-transforming Gladstone LNG project at the start of this decade, managing ­director David Knox made the sensible statement that he would approve one LNG train, capable of exporting the equivalent of half the east coast's gas demand, rather than two because the venture did not yet have enough gas for the second.

"You've got to be absolutely confident when you sanction trains that you've got the full gas supply to meet your contractual obligations that you've signed out with the buyers," Mr Knox told ­investors in August 2010 when asked why the plan was to sanction just one train first up.

"In order to do it (approve the second train) we need to have ­absolute confidence ourselves that we've got all the molecules in order to fill that second train."

But in the months ahead, things changed. In January, 2011, the Peter Coates-chaired Santos board approved a $US16 billion plan to go ahead with two LNG trains from the beginning….as a result of the decision and a series of other factors, GLNG last quarter had to buy more than half the gas it exported from other parties.

…In hindsight, assumptions that gave Santos confidence it could find the gas to support two LNG trains, and which were gradually revealed to investors as the project progressed, look more like leaps of faith.

…When GLNG was approved as a two-train project, Mr Knox assuredly answered questions about gas reserves.

"We have plenty of gas," he told investors. "We have the ­reserves we require, which is why we've not been participating in acquisitions in Queensland of late — we have the reserves, we're very confident of that."

But even then, and unbeknown to investors, Santos was planning more domestic gas purchases, from a domestic ­market where it had wrongly expected prices to stay low. This was revealed in August 2012, after the GLNG budget rose by $US2.5bn to $US18.5bn because, Santos said, of extra drilling and compression requirements.
And it is now using those rentier profits to expand its footprint into other gas reserves even as the east coast already pays much more for its own gas than does Japan, and it will get a lot worse within five years as Bass Strait gas dries up, via AEMO: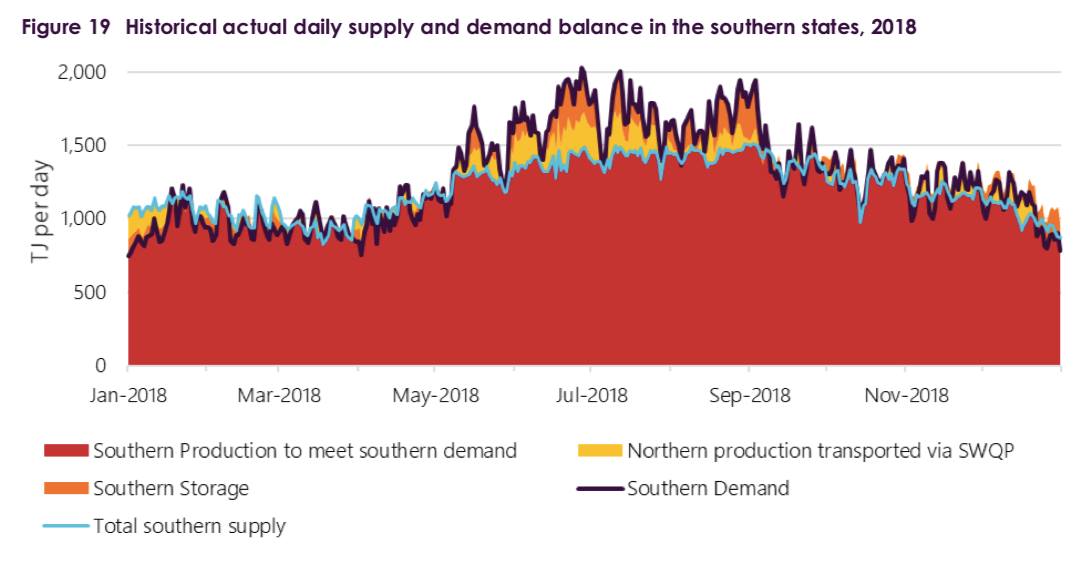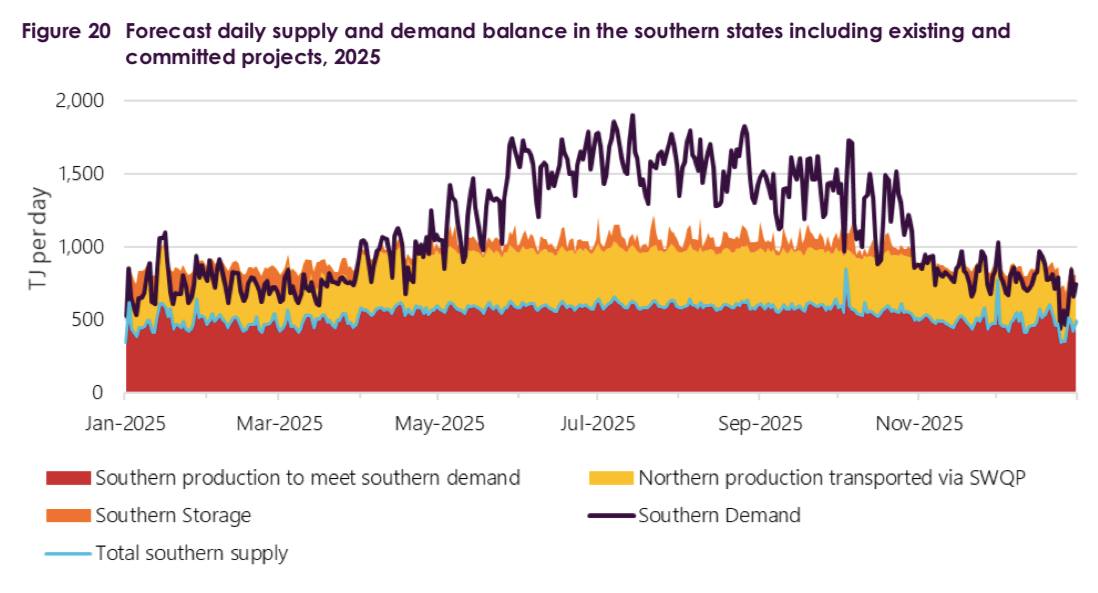 If you think the Australian gas disaster is bad now, just wait until 2025 when we begin importing massive quantities of our own gas at Asian mark-up prices, some of it quite possibly from Darwin.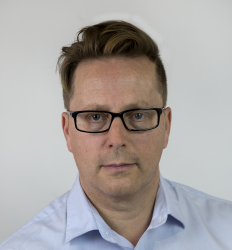 Latest posts by David Llewellyn-Smith
(see all)