The Fair Work Ombudsman's latest annual report shows a "significant increase" in wage theft, especially among migrant workers:
In 2018–19, we conducted 1256 investigations into more complex or significant matters (involving vulnerable workers, serious non-compliance and/or uncooperative employers)…

The overall compliance rate for our audits for the year was 45%, with the most common contraventions relating to:

hourly rate underpayments (33%)
failure to provide pay slips in their prescribed form (23%)
penalty rates for weekend work (10%)…

Fast food, restaurants and cafes

The fast food, restaurants and cafes sector continues to be a key priority. While only accounting for 7% of the labour force, the hospitality industry has consistently had the highest number of disputes we've assisted with for the last five financial years.

The hospitality industry accounts for 36% of all anonymous reports we received in the last financial year (more than three times higher than the second highest ranked industry) and accounted for one-quarter of all our litigations. Within this industry, the highest rates of non-compliance are found in the fast food, restaurants and cafes sector…

Horticulture…

Our report into the Harvest Trail detailed widespread non-compliance among employers in the horticulture and viticulture sectors, a significant reliance on migrant workers and a negative impact where illegal labour-hire arrangements were used…

Vulnerable and migrant workers

Intelligence continues to tell us that migrant workers are one of the most vulnerable cohorts. They're over-represented in our disputes and compliance and enforcement outcomes. While migrant workers make up only 6% of the Australian workforce1, they account for:

22% of all formal disputes completed
24% of anonymous reports received
83% of the litigations we commenced in 2018–19.

Our research indicates that migrant workers are often vulnerable to exploitation because they:

are new to the Australian labour market
have limited knowledge about their workplace rights and entitlements
may be experiencing language and cultural barriers.
Basically, it's Groundhog Day in Australia's modern slave economy.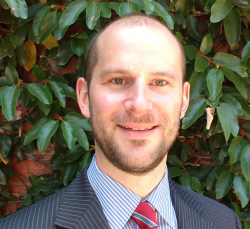 Latest posts by Leith van Onselen
(see all)