Via Petroleum Economist:
Vitol warns on LNG production shut-ins

The trading house fears that US liquefaction plants may join the list of capacity on the side lines next year

A market's price is the function of the cost of the most expensive supply required to meet demand. A low price should indicate at least the potential that some of the highest cost supply is 'out of the money' and should either shut-in to balance the market or—if it continues producing—utilise storage infrastructure to wait for an oversupplied market to rebalance.

So, what is happening in the LNG and global gas markets, where consistently low prices suggest the highest cost producers may be facing this choice? Petroleum Economist spoke to Pablo Galante Escobar, global head of LNG trading at commodity trading heavyweight Vitol, to get his view.

We currently have low prices, but we are not seeing widespread shutdowns of production trains. So, is the market currently over-supplied?  And, if so, when will it rebalance?  

Galante Escobar: Obviously, the market balances through demand or supply.  This year, we have had most of the balancing coming through demand. LNG arrivals in Europe are set to increase by 35mn t on last year and, in several European countries, gas has largely replaced coal.  Basically, gas in Europe—aided by emissions prices—has been the preferred source of power.

But this year, we were very close to shut-ins in the US. And it is not right to say there were no shut-ins. The Indonesian government reduced exports this year on the back of low prices.  In short, some of the prices that they were paying to some of the PSAs and PSCs were not good enough to justify producing those molecules.

Next year I would expect production shut-ins to continue and to spread to the US—unless we have a major issue between Russia and Ukraine on gas transit renewal when their deal expires in December. We believe that very high stocks in Europe will continue, and we may hit tank tops in the very near-term. Unless a major supply failure is seen, we do not think that even a cold winter will be enough to rescue the market next year.

I would say that the balances for LNG look very strong for the medium to long-term, but they definitely look very weak for the short-term.

We see a potential global oversupply of some 32mn t in 2020 and that will have to be balanced out by a combination of coal to gas switching and supply response.  We may have production shut-ins from the US next summer, because the arbitrage economics will not justify flowing those molecules.  Of course, those arbitrage economics are different for every company—some firms will see the marginal cost including shipping, some of the companies will not, and that is the same for regasification.

Given that LNG is a perishable cargo, given that storage is a challenge and given that it obviously needs more specialist infrastructure than crude and most oil products, is it fair to assume that the LNG spot market will remain a smaller part of overall movements than is the case in oil markets? 

Galante Escobar: The restrictions you mention are changing.  Technology is advancing, for example boil-off is being reduced significantly. Even in the last three years, technology has evolved quite a lot. There are ships now which have very close to zero boil-off because they are using the boil-off as fuel and they have re-liquefaction facilities.  Most of the ships now have very insignificant boil-off numbers.

"Next year I would expect production shut-ins to continue and to spread to the US"

And the market always adjusts.  You can see it in the current market, October to November, it pays to float. If the market is in contango, if it is asking for molecules to be stored, the spread will open to a level to pay for storage. This level might be different to crude, fuel oil, gasoline or gas, but the dynamic is exactly the same.

Will LNG spot trade remain a small niche market? I think it is quite the opposite. The world is moving into cleaner energies and LNG is the cleanest of the fossil fuels.  Particularly as the world moves carbon taxation, gas should take more of a share in the power generation sector from more polluting fuels like coal, fuel oil or other liquids. Obviously, renewables have an advantage over all fossil fuels.  But the technology to properly store renewables is still being developed, so gas will play a role for a long, long time. I see LNG, and gas in general, growing as a tradeable market in the next five to 10 years.

With technology advances and gas demand growth, you see no reason why LNG spot trade could not become as big a market as in other commodities?

Galante Escobar: I think it will continue to grow, definitely.  Every prediction you see will tell you, just with the plants already under construction, the market will continue to grow at a very healthy rate—probably around 10pc year-on-year for the next five years.  This year, even with the low prices, we have had a record for FIDs.  We have already FIDs on close to 65mn t/yr of production capacity.  I would bet that another 15-20mn t/yr will take FID from now to the end of the year.

I have every confidence that LNG and gas markets will be more important in the future rather than less.  We see a lot of macro-funds and other financial market participants now taking a keen interest in gas in general, and LNG in particular.  This is reflected in the extremely fast pace of liquidity growth in JKM derivatives—since 2015, volumes of JKM swaps being traded has more than trebled every year.

Do you think that the vulnerability of the LNG market to boom and bust cycles will decrease because each new supply or demand source that emerges will have less of an individual impact on an overall market that is expanding?

Galante Escobar: I think that is a very good point.  As the market grows, the impact of one particular event, either long-term or short-term, is reduced.  So, yes, those cycles should now perhaps be shallower and shorter.  And we will see the same thing for small disruptions. A few years ago, the disruption of one plant was quite important on the spot market. With time, we will see disruptions becoming less important and infrastructure, storage, volume on the water, etc. will play as important a role as it does in other commodities.

Do you think that the idea that the market will just get bigger and there will be more demand is one of the things which is perhaps giving confidence to these FIDs to go forward, even though, as you say, we are in a relatively low current price environment?

Galante Escobar: There is a bit of that, and a bit of inertia as well. A lot of these projects were developed when the prices were significantly higher.  However, independently of the short-term view, I think that most agree that gas is taking a bigger role and will continue to do so.  People are, rightly, demanding more responsible actions [on climate challenges] from the energy industry, and gas will play a very important role.

What advantages do you think that a trading house can bring to bear on the LNG market?

Galante Escobar: First of all, we like to think that we are not only a trading house.  Vitol has evolved over the last 53 years to something which some might call a 'mini-major', others would call a portfolio player, and others still would call a trading house.  Perhaps we are a mix of all of those.

"I have every confidence that LNG and gas markets will be more important in the future"

We are producers of crude and gas in west Africa—Ghana and Nigeria— and in the former Soviet Union as well.  We have six refineries with close to 500,000bl/d of refining capacity.  We have 6,500 fuel stations.  We have oil storage around the world.  That is our model in crude and products, and I do not expect it to be anything different in LNG.

With that in mind, I see our role as a portfolio player, similar to that played by all portfolio players which are investment-grade and can manage long-term contracts.  Not all companies which get called 'trading houses' are investment-grade and have the ability to move into a long-term space.

We have been in this market for 20 years and what we can add is an ability to optimise flows in a way that not all producers—who may be restricted by their supply coming from one particular location—can do; or the consumers or utilities—which have their demand in one particular place—can do.  Our global portfolio allows us to optimise in a different way, similar to the way that a portfolio player like Total or BP can optimise.

We also have a good ability to manage risk. Risk in LNG could mean performance risk or credit risk.  We are used to managing different types of risk and we can bring the skills that we have used in crude oil products for many years.

There is a real current enthusiasm for lots of natural sellers and natural buyers to say that they are portfolio players as well. Does that tread on your toes in terms of a business model, or is it complementary and good for the market in general? 

Galante Escobar: It is a trend which is not only happening in LNG.  If you look at what is happening in crude and oil products, national oil companies are setting up trading teams, so you have companies like [Saudi] Aramco or Adnoc developing trading organisations.  And you have the companies which were oil traders, like Glencore, who have moved very much into having an asset base, or indeed Vitol, as I just mentioned, that now has some significant assets on our balance sheet.

I think those very definitive lines that used to exist between producer–either private or national company—consumer on the other side, and traders in the middle have become blurred, and everybody is looking to optimise.

In terms of that optimisation play, are the advantages that you, in particular, have because of your long experience magnified as the market gets more liquid? Or are there any challenges that greater commoditisation of LNG poses?  

Galante Escobar: LNG moving more towards a commodity market is definitely beneficial to our skills.  Not all the companies participating in the market have those skills.  Other companies, though, have long-term positions and we were missing that. So that is what we have been busy with in the last three years–building a long-term portfolio.

We have now signed long-term deals with Cheniere, and with Petronas for LNG Canada.  We have been supplying Komipo on a long-term basis and have recently renewed that. We have long-term positions to supply into the Indian sub-continent via different deals.  We have announced long-term deals with Tellurian and Novatek.

We are catching up on the portfolio side and perhaps some of those companies which were on one side only, they are catching up on some of those trading skills and ability to manage the risk of derivatives, on the ability to optimise physical cargoes quickly. So, I think that we are all learning from each other, and the market is becoming a more tradeable, more perfect market as it evolves.
Shut-ins do not happen at low prices. They happen at really low prices for the reason that you only have to cover the cash cost of the gas, not any amortised capex cost.
In short, expect bowel shakingly low LNG prices in 2020 and the same for thermal coal.
Except in Straya, of course, where the gas shortage will persist.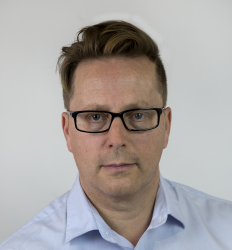 Latest posts by David Llewellyn-Smith
(see all)