At Domain:
Fuelling the forecast rise in defaults is a reluctance by the non-bank lenders to extend credit. Some have now drawn up "no go" lending zones across Sydney and Melbourne.

Allen Walker, a partner at receiver and manager Cor Cordis, said he is anticipating more business will come from loan defaults in the coming months.

"Over the last six to 12 months there has been a definite up-tick in acting for private lenders who have started action where borrowers can't refinance the loans," Mr Walker said.

He said the crunch comes from developers who bought in at the top of the market "in about 2016" but have not got past the point where they can get pre-sales for the projects.

…Peter Vison-bank lender Chifley Securities' principal Dominic Lambrinos said the group has created a list of suburbs in Sydney and Melbourne that it rates as "high risk" and no-go zones for lending for residential developments.

Chifley's list of Sydney greenfield suburbs that are no-go zones for financing new developments include Schofields and Box Hill regions, Leppington, Badgerys Creek and Kemps Creek, Kurrajong Heights, Katoomba and Orchard Hills.

Meanwhile in Melbourne, greenfield development sites in the suburbs of Plumpton to the Bacchus March corridor as well as Truganina to the west, Officer to the East and Cranbourne to the South are now off-limits for Chifley – which has lent developers $2 billion over the 2018-2019 financial year.
These are the satellite areas most hit by the bust in secondary house and land trades.
Back in May, 7 News profiled land speculators facing financial ruin as Melbourne's outer-suburban house & land market implodes:
Hundreds of Melbourne families are panic selling housing blocks as they face financial ruin. @NickMcCallum7 #7NEWS pic.twitter.com/9ofC4RWWLx

— 7NEWS Melbourne (@7NewsMelbourne) May 20, 2019

Then The AFR reported that more than a third of Melbourne housing estates did not record a single sale in April, despite generous incentives on offer:
For those that did [record a sale], the results were mostly pitiful with project marketers Red23 recording a median monthly sales rate per project in April of just 2.5 sales.

This meant the amount of "stock overhang" in Melbourne – the country's biggest residential land market – rose to a seven-year high of 12 months…

Mr Perkins said sales rates per project would need to double to five a month (or roughly just over one a week) to reduce the current stock overhang to more manageable levels…
However, the coordinated stimulus from rate cuts, first home buyer subsidies, and macro-prudential easing has led to claims that the outer-suburban housing bust is easing. From Domain:
Melbourne's land market is showing signs of bottoming out as first-home buyers return to the market to take advantage of government incentives and fierce price cuts, a new report has revealed.

Data from RPM Real Estate Group's residential market review showed that while total lot sales fell by 8.6 per cent over the June quarter, month-on-month sales increased from April to June.

The median lot price declined 5.2 per cent to $310,000 from the last quarter and will likely fall another 5 per cent, which is considered "fair value".

RPM's head of communities Luke Kelly said the decline in the median land price, the June interest rate cut and news regarding APRA's removal of the 7.25 per cent mortgage rate test had all culminated in the return of first-home buyers to Melbourne's land market.

Furthermore, fierce competition between developers for buyers had made it easier to get into the market than ever before, he said.

"Competition among developers through reduced prices and continued incentives and rebates generated higher sales activity in the sub-$300,000 market," he said…

Mr Kelly said stabilising prices in the established market should give confidence among second-home buyers who were looking to sell their current properties and upgrade to a larger house-and-land package, which would then in turn drive sales volumes higher.

"We expect a gradual rather than a sharp rebound towards the back half of 2019 and into 2020," he said.

"The increase in unsold stock over 2018-19 will take time to absorb, especially larger size lots that are attractive to second and third-home buyers.
With vultures still holding their noses, it is clearly not yet over.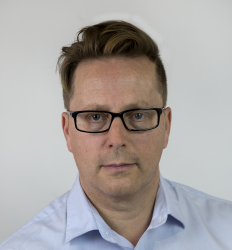 Latest posts by David Llewellyn-Smith
(see all)