The Centre for Future Work has released a report which shows that the proportion of private-sector workers who are covered by enterprise agreements has fallen to just 11% since 2013. It concludes that this has been a key contributor to low wages growth of recent years, and warns that an employer-led push to replace the Fair Work Act's 'better off overall test' would further reduce wages growth while prompting an increase in non-union enterprise agreements:
Summary

The dramatic erosion decline in private sector collective bargaining visible in recent years has been maintained. The share of private sector workers covered by enterprise agreements (EAs) has now been halved since 2013, to only 11%. This decline reflects three simultaneous negative trends: declining agreement renewals, almost no new agreements being negotiated, and high rates of agreement termination. Alarmingly, only 46 new private sector EAs were negotiated in Australia in 2018 (down on 68 in 2017).

The consequences of the disappearance of collective bargaining are profound for workers, employers and the overall economy. It is clear that the rapid decline in EA coverage in the private sector has been a significant factor in the unprecedented deceleration of wages in Australia. Fewer workers on EAs means lower wages growth.

Despite clear evidence that the enterprise bargaining system is depriving the majority of workers of effective representation and bargaining rights, powerful business lobbyists and the federal government are now pursuing an aggressive post-election workplace relations agenda to diminish the already-weak collective bargaining system even further. Changes to industrial relations rules proposed by business broadly signal a return to the Work Choices pattern of unilateral employer wage-setting power in enterprise agreements.

The changes to enterprise bargaining proposed by business lobbyists include: weakening or removing the Better Off Overall Test; weakening scrutiny of nonunion EAs; diminishing the scope of matters employees may negotiate with their employers; and blocking bargaining altogether through introduction of "whole of life" greenfields agreements. Together these changes would further restrict union representation, reduce the effectiveness of the already weakened collective bargaining compliance regime, and expand the incidence of low-wage non-union EAs.

Based on the experience of EAs under the Work Choices era (2006 through 2009), when similar measures were in place, we can expect a resurgence of nonunion EAs if those proposals are accepted. This would come at the expense of both genuine collective bargaining and Award coverage, and would produce a decline in average wage increases for EA-covered workers (since wage increases in non-union EAs are consistently lower than for EAs negotiated with union involvement). Simulations suggest that the loss of wages resulting from the resulting slowdown in (already-weak) wage growth could cost an average private sector EA-covered worker over $2000 in lost income over just the first three years – and would reduce wages by billions of dollars across the broader private sector workforce.

If genuine industrial relations reform is not pursued to expand bargaining rights to the 89% of private sector workers without current EA coverage, then authentic collective bargaining will continue to disappear from Australia's private sector, diminishing workers' collective voice and bargaining power. This paper concludes by proposing ten more genuine reforms to strengthen and modernise collective bargaining, and give workers a better chance at winning future wage increases.
So basically, workers on enterprise agreements tend to have higher pay and stronger wage growth than those on awards. Thus, the declining coverage of enterprise agreements helps to explain the decline in Australian wages growth.
Moreover, the Centre for Future Work warns that enterprise agreement coverage would continue to shrink under proposed industrial relations reforms, thus further dragging down wages.
In other words: more bad news for Australian workers.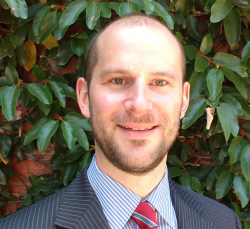 Latest posts by Leith van Onselen
(see all)