Who would have thought: the drought is driving people from the regions to the cities, the opposite of the federal government's 'migrants to the bush' policy. From The SMH:
Leading regional economist, Terry Rawnsley, has warned fears about water could discourage Sydney residents from moving to regional towns at the same time as the economic effects of the drought force workers to depart country areas in search of opportunities…

"You've had political focus on getting more people into the regions but if people are thinking about moving to a regional town and they read the place is about to run out of water that might put questions in their mind"…

"People are drifting away from towns because the drought has weakened the economy but those who want to move away from Sydney are turned off because water is such a fundamental requirement"…

The water supply of some the state's biggest towns has been hit by drought including Armidale, Tamworth, Orange and Dubbo…

Armidale Regional Council says on present usage, water supply from the Malpas Dam will run out in November next year – dubbed "day-zero".
Australia's population is growing by around 400,000 people a year – roughly a Canberra. And this is projected to continue indefinitely: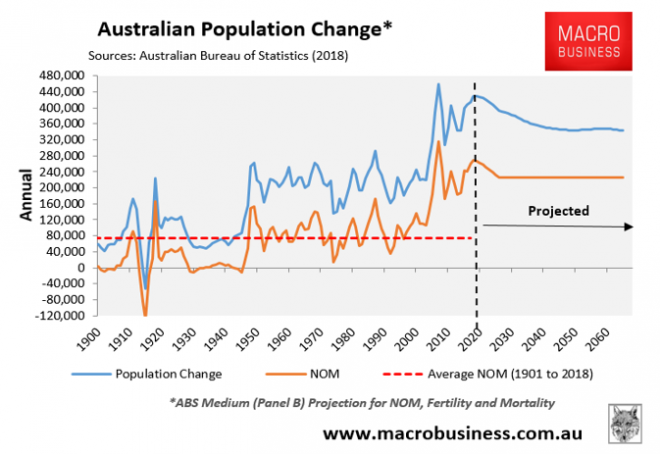 Accordingly, Australia's population is projected to increase by 17.5 million people over the next 48 years, driven entirely by net overseas migration (NOM):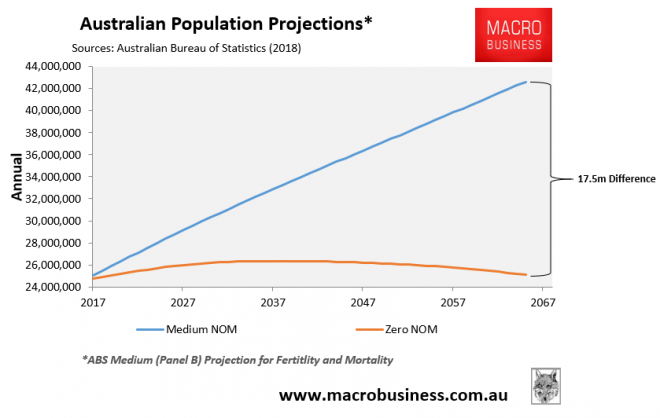 Not surprisingly, Australia's per capita water supply is projected to plunge – a situation that will worsen as Australia's population balloons: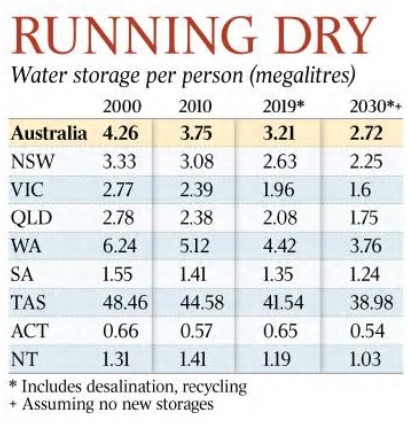 Remember, regional towns like Armidale, Tamworth, Orange and Dubbo are located far away from the ocean, meaning that water desalination is not available. This means that residents will be forced to locate in the coastal cities where desalination is available (albeit very expensive).
Water supply is clearly a major problem in the era of climate change. Flooding the world's driest continent with tens-of-millions of additional people is policy lunacy.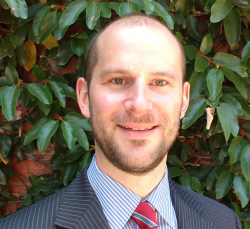 Latest posts by Unconventional Economist
(see all)