Immigration Minister, David Coleman, has declared the Coalition's regional visa push a triumphant success and has announced that the cities of Perth and the Gold Coast will now also be declared regional:
The federal government is increasing intake under its regional migration program from 23,000 to 25,000 after the initial success of the initiative and will no longer classify Perth and the Gold Coast as "major cities" in an effort to make them destinations for skilled migrants and international students…

Immigration Minister David Coleman said 6,000 visas were approved under the program in the first three months of this financial year, compared with under 3,000 in the final quarter of 2018/19 and prior to the initiative getting underway…

"We will be increasing the allocation for regional places in our immigration scheme for this year, from 23,000 to 25,000″…

"We're using our migration programme to back our regions to grow to take the population pressure off our major capital cities and by supporting strong regions we're creating an even stronger economy for Australia," Prime Minister Scott Morrison said.
However, former deputy secretary from the Department of Immigration, Abul Rizvi, claims the government has manipulated the data and that the increase in regional visas has only arisen because the government has cleared its own visa backlog:
What the Government hasn't explained is the increased target is largely the result of changing its own counting rules. It has little to do with substance.

The relevant excerpt from Morrison's speech is as follows:

"We are seeing very positive results, with more than 6,350 regional visas granted already in the first quarter of this program — an increase of 124% compared with the same period last year"…

Note that the "very positive results" Morrison is referring to is the Department of Home Affairs clearing a backlog of regional visa applications that Home Affairs itself created…

Regional migration visas have existed for over 25 years and far larger numbers of regional visas have been granted in past years…

What he hasn't explained is what portion of this 25,000 will be backlog clearance and what portion will be for the new regional visas scheduled to start from 16 November.
Labelling Perth and the Gold Coast 'regional' is also farcical.
Perth is Australia's fourth largest city with a population of 2.1 million people.
And while the Gold Coast only has a population of 600,000, it is already fast growing, experiencing a population increase of 70,000 (13%) in the five years to 2018. The Gold Coast is also experiencing major congestion problems, with the M1 already at full capacity with people travelling from the Gold Coast to Brisbane for work and home again in the afternoon.
Is the Morrison Government seriously suggesting that Sydney, Melbourne and Brisbane are the only metropolitan areas in Australia, and that everywhere else is regional? That is ridiculous.
In any event, the Coalition's new regional visas do not fix the underlying problems with the existing scheme: how do you force migrants to stay in regional areas once they have been granted permanent residency?
Because recent ANU research of settlement patterns revealed that 60% of migrants that moved to Australia's regions subsequently move to capital cities within five years:
An Australian National University study released Thursday found more than 60 per cent of migrants move to a capital city after about five years of living in a regional or remote location.

ANU material went as far as saying new migrants were "fleeing" regional Australia for better opportunities in the cities.

Australia has a number of visas that are designed to entice migrants to regional areas but the research suggests more needs to be done to keep them there.

ANU demographer Bernard Baffour told SBS News, "you can move migrants to areas, but you can't force them to stay there"…

The study found Chinese-born migrants are more likely to settle in Sydney. Erin Chew of the Asian Australian Alliance said, "a lot of the Chinese people are city dwellers, so they want to live in [places] where there's a huge concentration of their community"…

Elsewhere, Melbourne is the city of choice for most Indian-born migrants.
Short of placing electronic tags on migrants, how can decentralisation be achieved in practice when it has failed repeatedly in the past, with the visa system systematically gamed?
There are also practical barriers with moving migrants to the regions, such as lack of water supply and jobs. But I will leave these for another day.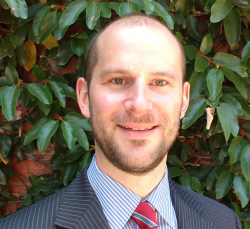 Latest posts by Unconventional Economist
(see all)