The federal government has identified a number of legislative priorities when Parliament resumes on 14 October. However, analysis suggests that the Coalition may lack the numbers to pass up to seven out of eight bills in the Senate, including the Ensuring Integrity Bill and a religious discrimination bill. The proposed first-home loan deposit scheme is the only government initiative that appears to have sufficient support in both houses at present, after Labor agreed to back the bill. From The Australian:
Despite the Coalition holding four more Senate seats in the new parliament and the crossbench shrinking from 10 senators to six, the first-home loan deposit scheme to help young Australians get into the housing market sooner is the only government bill with the numbers to pass both houses.

Labor sources said the party would support the bill, which will allow up to 10,000 eligible first-home buyers to purchase a home with a deposit of as little as 5 per cent, after backing it in at the ­election.

The Coalition is just one vote short of winning the necessary support to drive through bills to randomly drug-test welfare recipients; expand the cashless welfare card to Cape York and the Northern Territory; repeal the medivac laws; and force energy companies to break up if they engage in price gouging.

It faces more of an uphill battle to pass its religious discrimination bill, a strengthening of the character test, new powers to strip dual-­national terrorists of their citizenship and laws to make it easier to deregister unions and their officials.
That sums up Australian politics nicely. They are divided on everything except the need to juice the housing market and drive-up house prices.
That said, none of the proposed bills offer anything that promises to re-energise the country. They are largely a grab bag of Coalition ideological garbage, and most deserve to be voted down.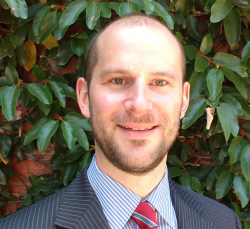 Latest posts by Leith van Onselen
(see all)